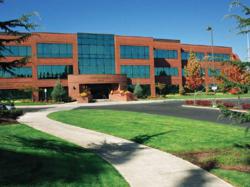 Tualatin, OR (Vocus/PRWEB) March 10, 2011
NetBiz, an internet marketing company, has finally made its much anticipated move to a more spacious corporate office environment. The new office, located at 19801 SW 72nd Avenue in Tualatin, Oregon, adds an additional 10,000 square feet of space to allow for expected continued expansion of its operations.
The growth of NetBiz has been spurred on by the explosive development of new internet marketing products it now offers to both national and international customers. Once a business that sold only Google Adwords advertising to small business owners, NetBiz now helps those same clients -- and large businesses as well -- maximize their internet presence with local search, social networking campaigns, Facebook business pages, blog sites, websites, microsites, video production and syndication, press releases, link building and more.
As part of NetBiz' growth, President Dana Shaffer, also a professional film producer, says that the new space includes an area specifically designed for the filming and production of custom videos for clients. Shaffer will use his considerable experience in the film industry to help companies create highly professional videos, which are now important components of marketing campaigns for all business owners.
NetBiz, named the 14th fastest growing business in Oregon in 2009 by the Portland Business Journal, had been feeling the squeeze in its formerly limited space. From a staff of just six in 2002, the number is now closer to 200 full time employees. In addition to its new corporate headquarters, NetBiz also operates three satellite offices that house full sales teams.
There is a lot more going on at 19801 SW 72nd Avenue in Tualatin, Oregon. According to CEO John Anderson, the office move is just the beginning. The company is also rolling out a new logo, new slogan, and new products.
More information about NetBiz products and services is available at http://www.netbiz.com. The PR team can be reached at 888-847-2226 or email at pr(at)netbiz(dot)com
###