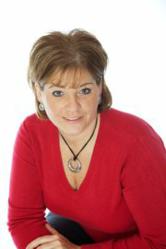 The promotion is incredible: it combines a unique product, low start up costs and an opportunity for professional growth"
(Vocus/PRWEB) March 10, 2011
Nancy Olson, known as Celiac Warrior in social networks, has recently announced her new International Business Promotion for serious business professionals who are looking for a new career option.
During her lifelong battle with Celiac Disease, Nancy Olson searched for a proven business, so she could eventually replace her income and create a retirement portfolio. Another important factor for Mrs Olson in choosing a a product line that could maintain her health and gluten free lifestyle.
Olson's quest for the ultimate solution brought to discovering few legitimate online marketing business options. According to Nancy Olson research, thousands of people are searching everyday for a legitimate online marketing business.
Nancy Olson added "It was important to me to have a business that offers good training and incredible network marketing business tools." In her recent interview with a publicist Tatyana Gann, Nancy Olson said "The promotion is incredible: it combines a unique product, low start up costs and an opportunity for professional growth"
The international business promotion going on during Mark's Madness allows small business owners to take advantage of the exceptional benefits that their solution offers.

Major savings
Exclusive Membership offer with a savings of 20% to 50% off.
Chance to get rid of debt that drags you down.
Unique Training to reach the financial goals
Smart business owners will be delighted when they learn of the Mark's Madness specials that are being offered with this truly legitimate online marketing business and have instant an access to the best network marketing business tools and products out there.
As Olson said "For many women and moms who are looking to replace their corporate career and get healthy, this promotion can give an opportunity to work around the kids schedules but at the same time- develop new business connections, new friendships and personal growth!"
To learn more about Nancy Olson's solution and gain access to this phenomenal one of a kind business visit http://www.makingresults.com Read about Olson's celiac journey and get complete access to her FREE TIPS and ADVICE to Living a Gluten Free Healthy Lifestyle go here: http://www.thrivingwithceliac.com
For Media:
Nancy Olson is available for speaking, events, and expert quotes.
About Nancy Olson:
Nancy is a celiac warrior that lives in Minnesota that writes to inspire others with celiac disease or health issues that don't have to take over your life.
Nancy Olson has had many health challenges in the past; she has been a leading voice in social media. She has been providing the education and resources on a gluten free lifestyle for over 5 years. Olson is the leader of two celiac support groups in central Minnesota.
Nancy Olson can be reached at 320-766-5368 for further questions regarding celiac disease and her weight loss solutions.
Publicist Tatyana Gann, 615.354.7625
# # #