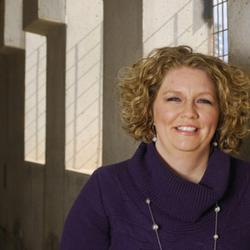 The Unofficial Sixth Street Tweetup helps to connect an industry just as the festivities in Austin kick off. With more than 24,000 people arriving in Austin, together.
(Vocus/PRWEB) March 11, 2011
Recruiting professionals have a choice which events to attend, but the Unofficial Sixth Street Tweetup and Talent Net Live is about connecting a tribe of social media, HR and recruiting professionals. Miller-Merrell shares the latest tips and best advice on social media, blogging and recruiting practices at the Unofficial Sixth Street Tweetup and Talent Net, Live on March 11, 2011 in Austin, TX.
Although neither event is affiliated with SXSW, with the buzz surrounding it, attendees should be on the lookout for another treat when frequenting either of these events.
The premier event, the Unofficial Sixth Street Tweetup was put together by Jessica Miller-Merrell and her friends at Gabbin with the Girls show.
As Jessica Miller-Merrell points out, "The Unofficial Sixth Street Tweetup helps to connect an industry just as the festivities in Austin kick off. With more than 24,000 people arriving in Austin, my event helps to bring like-minded persons together. It's an intimate event limited to just 130 persons to network and meet each other IRL (In Real Life), many for the first time."
Already sold out, this second annual event will take place at the Iron Cactus, which is just a few minutes' walk to the Austin Convention Center. Attendees will include; a mix of social media experts, human resource professionals and recruiters, TV hosts and techies. To keep up to date on the latest happenings with the Unofficial Sixth Street Tweetup, follow #unsix on Twitter.
Miller-Merrell will also be showcasing Human Resources and Social Recruiting at Talent Net Live. Talent Net Live is kicking off the weekend by hosting a live networking version of TNL. Talent Net Live is the #1 monthly hashtag chat for recruiters and HR professionals on Twitter that is hosted the last Wednesday of each month at 9pm Eastern using #TNL. Along with a variety of employment topics, job seekers and recruiters can expect to discuss Human Resources and Social Recruiting during #TNL.
Talent Net Live brings all the hottest and trendy topics from #TNL chat to a live networking event. This event will include an assortment of presenters discussing technology, strategy and social media related tracks for Human Resources and Social Recruiting. Attendees will learn valuable information that they can put into practice in today's fast-paced business environment. It will also better prepare attendees for the SX Interactive panels which follow.
Jessica Miller-Merrell will be presenting a segment called Blogging for Business. As a former Human Resources Director, she will be covering material from her own years of expertise, teaching on the hot topic of social recruiting. Miller-Merrell also hosts her own blog, Blogging4Jobs.com where readers can learn how to use social media as a job recruiting tool. Blogging4jobs.com covers some of the following hot topics:

The latest social media tools for social media recruiting
Unemployment Benefits and Relocating
Job Search Tips and Best Practices
As a Human Resources Professional Extraordinaire, Miller-Merrell teaches job seekers and recruiters alike how to maneuver their way through the social media maze. As she states, "For the HR and social recruiting industry, blogging and social media is an important part of any recruiting, employee engagement and business marketing strategy."
In the heat of today's fast paced learning, an attendee of either the Unofficial Sixth Street Tweetup or Talent Net Live will gleam all the latest information about Human Resources and Social Recruiting.
For business tips and advice, go to the Jessica Miller–Merrell's website and claim a free report http://blogging4jobs.com/.
For the Media: Jessica Miller-Merrell is available for expert quotes, speaking and consulting. Contact Jessica via email at jessica(at)xceptionalhr(dot)com or by phone at 405.912.4885.
Publicist: Tatyana Gann, 615.354-7625
About Jessica Miller-Merrell:
Jessica is a leading voice in the HR social media community and has over 10 years of experience in human resources and recruiting. She hosts the first and only Internet web-show for job seekers on Mingle Media TV called, "Job Search Secrets." Follow Jessica Miller-Merrell on Twitter http://www.twitter.com/blogging4jobs.
Her book, "Tweet This! Twitter for Business" was released in February 2010. Jessica has been quoted in publications as an expert, including Glamour Magazine, Entrepreneur Magazine and SHRM's HR Magazine. She is the hostess of "Job Search Secrets with Jessica Miller-Merrell" podcast.
Jessica is a sought after speaker about human resources' role in social media and has spoken at SHRM's Leadership Conference, HR Southwest Conference and the HR Florida Conference.
A complete bio can be downloaded on Blogging4jobs.com.
# # #