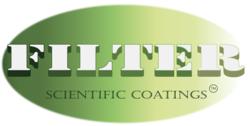 Walk into a breath of fresh air!
Orlando, FL (PRWEB) March 12, 2011
Tainted Chinese Drywall has been the nightmare of many Southeastern homeowners for some time now. Much of the tainted drywall emits a foul sulfur odor, which creates tough living conditions. A thoroughly researched product known as Filter Interceptor just may be the solution. According to the Managing Member of Filter Scientific Coatings, Jay Wells, "… after our process is completed, the homeowners walk into a breath of fresh air".
Chinese Drywall Remediation using Filter Interceptor OC requires the homeowner to evacuate their home for a minimum of three days for the 2-part process to be completed. According to John Rider, a Filter Partner, "The process can be completed within a week depending on the size of the home and any atypical floor plans". The process treats the drywall from the inside and out. Step one of the treatment is to have the wall cavities impregnated with a non-toxic organic compound that absorbs and neutralizes the odors and all low level emission from the wall cavities. Once this application is complete a water-based coating is applied on the outside of the walls to absorb any emissions created by the Chinese drywall into the living spaces. There should be no confusion that this is NOT a method of encapsulation; however, just the opposite.
The cost to have a home remediated with Filter Interceptor is one quarter (or less) the cost it would take to have the tainted drywall removed and replaced with new drywall. This alone saves the homeowner tens of thousands of dollars and in some cases in excess of $100,000.00 as compared to demolishing the home. Rick Greene, a Filter Partner, states, "The home can be re-occupied in as few as five days with the confidence of a lifetime transferable warranty".
Filter Interceptor is an environmentally safe product that is non-carcinogenic, contains no halogen, formaldehyde, or solvents and is low to zero VOC.
Filter Interceptor was founded on the concept of assisting homeowners remediate their homes completely and satisfactorily within a reasonable timeframe for a reasonable cost.
For more information about this topic, or to schedule an interview, please visit http://www.filterscientificcoatings.com or call at 1-888-589-6343.
###