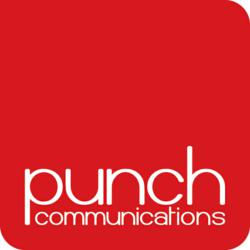 London, UK (PRWEB) March 13, 2011
Creative approaches and relevance to a publication's readership remain two core components to a successful media relations campaign, irrespective of the sector's evolution in terms of digital and social media, according to integrated PR, Social and Search Agency Punch Communications.
Despite social networks and myriad digital avenues bringing new opportunities for enhanced brand publicity, traditional PR opportunities such as obtaining print coverage, remain central to the success of many campaigns.
As a theme, creativity can run throughout the heart of any media relations activity, from the initial concept to the way the angle or story is presented on the page, both in terms of aesthetic and, more importantly, the way the angle itself is put forward in the document. However a key differentiator remains the art of the sell in - and artfulness throughout this process, not least in overcoming barriers such as the ever more restrictive timing limitations of journalists and bloggers potentially coupled with a wide remit, remains a key differentiator.
Relevance is another area that can easily be overlooked in an enthusiastic approach to reach the widest possible audience. Whilst it remains obvious, the more relevant an approach, the better the likelihood of success. And one might easily argue that it is significantly more time efficient to focus on several highly targeted activities rather than one activity which is generic and attempting to persuade journalist across multiple sectors that it has specific relevance for their audiences.
Ben Leuty, Account Manager at PR Agency, Punch Communications, commented: "Whilst persistence is an essential tool in any PRs armoury - not to mention a thick skin - the craft is really about being able to make the sell in process as painless as possible, which is why stories that have both creativity and relevance to a specific audience at their core are often better placed to succeed than the 'one size fits all' approach."
As well as traditional and digital PR, Punch also specialises in Technology PR along with both stand alone and integrated social media and search engine optimisation (SEO) services to its clients.
For more information on Punch Communications and services please visit http://www.punchcomms.com.
# # #