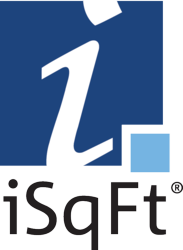 I know it sounds a bit corny, but there is a culture of caring here at iSqFt . . .
Cincinnati, OH (Vocus/PRWEB) March 14, 2011
iSqFt announced today that it has been presented with the Medical Mutual of Ohio Pillar Award for its tireless community service work in the Greater Cincinnati area.
iSqFt is involved in helping a number of worthy charities, including the Red Cross, Local Free Store Food Bank, and the Boy Scouts of America, contributing time and money to all. But there is clearly one organization in particular that gets a bit more attention than the others.
"Boys Hope Girls Hope is sort of our adopted charity," says Sandra Kuzma, Vice President of Human Resources for iSqFt. "BHGH, as we call it, looks for gifted children who have a real chance to succeed, and gives them that chance. Ultimately," she says, "the goal is to break the cycle of poverty that keeps good kids from reaching their potential."
But Kuzma is quick to point out that there's no shortage of small ways to contribute. "We've found some really fun and creative ways to make a real difference." When asked for examples, she lists several off by memory. "Just before Valentine's Day we sell candy-grams; we create calendars that use pictures taken by our employees and sell them; we have 'penny wars' that challenge departments to raise the most money; we have a 'giving tree' that allows our employees to 'adopt' a family and get them presents around the Holidays. Oh, and then there's the Restaurant of the Month program."
iSqFt has found a number of local restaurants willing to contribute 10 percent of the total purchase price to iSqFt's Community Outreach program, so anytime there is a lunchtime meeting, they're making a difference. "We also have coupons that let our employees contribute when they go out for lunch."
Kuzma is clearly passionate about the good works her company is doing, though it leaves you wondering where it comes from. "I know it sounds a bit corny, but there is a culture of caring here at iSqFt. From the top down, starting with our President and CEO, Dave Conway, we have made it a priority to help those less fortunate, those who would be better off if someone just extended a hand.
"iSqFt isn't the biggest company in the Greater Cincinnati area," says Sandra, "but we'd like to think that we're having a considerable impact on our community."
About iSqFt:
Founded in 1993 as Construction Software Technologies, Inc., Cincinnati-based iSqFt is the construction industry's leading provider of online bid solicitation and preconstruction management services in the United States.
Through strategic partnerships with the Associated General Contractors of America (AGC), local AGC chapters and other industry organizations, the firm provides tens of thousands of general contractors, subcontractors, and suppliers in markets around the U.S. with online tools and solutions that help them increase competitiveness through reduced costs and increased efficiency.
iSqFt is also a proud member of U.S. Green Building Council and is committed to the practices of sustainable design and construction.
For more information about iSqFt and its applications, visit http://www.iSqFt.com.
# # #