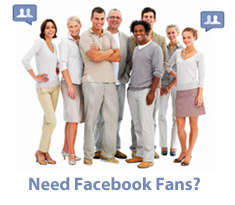 Buying Facebook fans from PremiumFans.net is one of the smartest marketing investments TheSocialPulse.com has made, and it immediately provided additional exposure to potential clients. - Says Jason Gay the CEO of TSP
Kansas City, KS (PRWEB) March 25, 2011
Premium Fans is pleased to announce a new affiliate program for its marketing partners. With the opportunity to earn commission rates up to 25% on the gross sale, interested parties can now team up with Premium Fans to not only earn money for themselves, but also deliver a beneficial marketing tool to their valued customers.
With a newly designed affiliate interface, PremiumFans.net offers the simplest and easiest way to start earning money on commissions. When a visitor clicks on a Premium Fans link from a partner's site, their information is stored within the Premium Fans affiliate database. No matter when the visitor orders Premium Fans Facebook marketing service, the order will be registered as a sale for the original link and they will receive commission for the sale. The order does not need to be placed during the same browser session - cookies and IPs are stored up to a configurable amount of time.
"We could not be more excited to offer this program. We truly feel that it is the best affiliate program in the industry. Facebook fan marketing is showing explosive growth right now, so the potential to make money is certainly there. And with our track record of success, we feel confident in our ability to make our partners happy," stated Premium Fans President Michael Lynn.
Premium Fans dedicated staff has over 3 decades combined experience working in online application development and social media marketing. Based out of the United States, Premium Fans is a recognized leader in the developing field of FaceBook marketing. By offering an unmatched money back guarantee, they are setting a new standard for accountability and results in the social marketing arena. By targeting thousands of real Facebook fans through their unique marketing campaign system, they offer potential customers to any company's designated Facebook page. This service is not just for large business owners, smaller company's and individuals can buy facebook fans with Premium Fans economically priced entry level packages. The Facebook fans they provide will become an invaluable customer base on the most popular social networking site in the world.
# # #