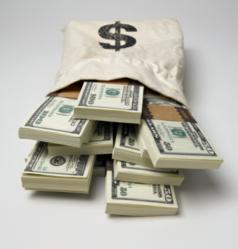 " Basically I had no idea what was going to happen when I got to court. If the attorney had not prepared me I would have been clueless," concluded Vanderhoof
Costa Mesa, Ca (Vocus/PRWEB) March 14, 2011
International unrest is affecting gas prices in the United States yet the March Consumer Reports Index has reported its most positive results in two years.
According to the index there has been a dramatic decline in consumer financial troubles. Consumers are feeling more positive about their economic outlook, the first time there has been a positive sway since October 2008.
Driving the gain in consumer sentiment, the Consumer Reports Trouble Tracker Index, which is the measure of the financial difficulties faced by consumers, fell sharply to 44.8, down nearly 10 points from the prior month (58.7). The Trouble Tracker Index is now at its lowest level since it was first reported in April 2008. Declines were evident for a wide range of reported financial difficulties in the past 30 days.
Paralegals at Morgan Drexen have observed that the rate of settlements has risen in 2011 as more consumers face their financial problems head on. According to statistical data provided by Morgan Drexen supported attorneys; settlements have increased by 12% between the months of December and March.
Morgan Drexen provides integrated legal support services to attorneys throughout the United States.
For Linda Vanderhoof in Colorado working with an attorney -based debt resolution program for here was a life -saver. "They co-ordinated with me so I could talk to the attorney here in Colorado because I had to go to court twice. I talked to attorneys three or four times here in Colorado. They were wonderful, " admits Linda
Vanderhoof, like so many consumers, finds the legal process involving creditors, is the reason many consumers end up paying unfair interest charges. " Basically I had no idea what was going to happen when I got to court. If the attorney had not prepared me I would have been clueless," concluded Vanderhoof
For Wisconsin resident Marvin Ninnemann it was $25,000 of debt that loomed over his head like a dark cloud. He admits that having also used an attorney- based debt resolution program with the Williamson law firm. "Thank god for this service and
As a proven service settling thousands of dollars in debt each year, using an attorney to resolve financial issues has certainly become more popular. Eric Rosen of the Winig & Rosen Law Firm adds, "Creditors tend to take attorneys more seriously. They realize that we can create delay, and sometimes successfully defend their claims in the event they resort to a lawsuit."
Cathea Walters spokesperson and attorney liaison at Morgan Drexen says, "The attorneys we support are reporting higher numbers of clients using their services. Consumers are being more responsible and taking control of their debt."
###