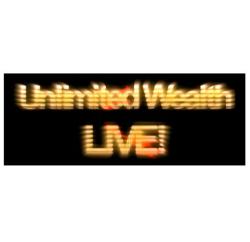 You would have to be completely out of your mind to even consider missing out on this one day UK Property Investing & Internet Marketing Networking super-conference
(PRWEB) March 15, 2011
Unlimited Wealth Live ... has just announced its much anticipated one-day "UK Property & Internet Marketing Networking Summit"
"People are looking for a solid foundation on which to begin building their lives and their business", and that's exactly what we'll be offering them at our upcoming 'Property & Internet Marketing Networking' event.
According to Peter Hassett (co-Owner of one of the UK's largest residential property portfolios), this one-day "Property & Internet Marketing Networking" conference is designed to transform the life of everyone who attends.
Therefore, I'd like to use this opportunity to invite all interested persons to come join us for a special day of networking, training, and personal financial wealth building at the Sheraton Skyline Hotel at Heathrow," says Peter.
This one-day "Learning & Networking" summit's line-up of great presenters, each knowledgeable and experienced in the most critical areas of property investing and internet marketing, promises attendees they will have up close and personal contact with the experts, their systems and advanced strategies throughout the day.
Attendees to the summit will easily discover the priceless nature of the day. For example, participants will learn, among other things, how to…

create £3,000 – £5,000 per month income
sell £1,000, £2,000, £4,000 products online fast
master online lead generation superfast
invest in UK real estate with no money down
get your million-dollar mindset working for you
discover the niche that pays you the best
easy build products that attracts buyers like crazy
There will be plenty of time to network with the other attendees. And, registered guests will also be able to meet the speakers: Andy Phillips, Tony Swift, Peter Hassett, Rob Canyon, Shaqir Hussyin, Andy Whitehead, Suraj Sodha, Paul Galbraith, additional guest 'hot seat' advisors: David Duckworth, Jerry Holiday, Jesse Taylor, Robert Puddy, Rory O'Mara, Anthony Penton, and
some of our partners: Gary Aiken, Sue Maxwell Smith, Simone Phillips, John Cox, Thai Bridgen, Fazal Ullah, Monique Rom, Jo Gibbings, Paul Blayney and several others too... will be in attendance.
This live event is scheduled to take place on Saturday, March 19th, 2011, from 8 am – 6 pm at the Sheraton Skyline Hotel, Heathrow Airport, Bath Road, Hayes UB3 5BP UK.
For further details about this Property Investing & Internet Marketing Networking conference, Peter is inviting you to visit their website, http://www.unlimitedwealthlive.com, to get the full low down.
###