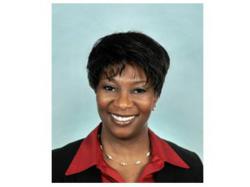 "It is important to teach these courses to the younger attorneys" says Lynette Simmons Hoag. "It also refines our firms skills, with the latest techniques"
(Vocus/PRWEB) March 15, 2011
Lynette Simmons Hoag principle attorney for the Hoag Law Group LLC. was pleased to participate in the National Institute of Trial Advocacy yearly seminar on Building Trial Skills. Only successful, and experienced trial attorneys are asked to participate at this seminar as a teacher. As this is the sixth year that Mrs. Hoag Esq. has been asked to teach, she continues to meet this high standard of excellence.
By teaching this program she refines the art of trial practice for the successful prosecution of the Hoag Law Group's personal injury and property damage cases. Participants in Building Trial Skills use NITA's learning-by-doing method to practice and perfect their skills in the challenging arts of trial advocacy and persuasion. In a simulated trial setting they perform:
· Opening statements and closing arguments
· Impeachment
· Use of Exhibits
· Direct & cross examinations of fact and expert witnesses
· Communication Skills: Thinking on your feet
· Bench and/or Jury Trial
Following their live and videotaped performances Mrs. Hoag provided feedback and critique based on her 18 years of experience in trial litigation and years teaching using the NITA techniques. She also critiqued her students after the live performance of the bench trial. Her students were both recent graduates and seasoned professionals, and her training changed the way they approach trials, improving their performance exponentially.
The National Institute for Trial Advocacy (NITA) is the nation's leading provider of legal advocacy skills training. NITA pioneered the legal skills learning-by-doing methodology over 35 years ago and has since remained the ultimate standard in continuing legal education. With an average student/faculty ratio of 4:1 and an all-volunteer faculty drawn from a cadre of judges, law professors, and practicing attorneys, NITA's multi-day "boot camps" deliver unparalleled professional development for nearly 6,000 attorneys each year. NITA's references, texts, case files, and audio-visual materials are used by thousands of attorneys and are incorporated into the curriculum at over 85% of the nation's law schools.
The Hoag Law Group, LLC. is a law firm based on the north side of Chicago. It is the proprietor of Insurance-Claim-Attorneys.com. It focuses on personal injury law, property damage law for both personal and commercial cases and litigation. The firm will also handle contractual litigation for business as well as personal disputes. They have nearly 20 years of experience working with insurance companies and know how the system works. Let us put our experience to work for you to get the best possible result. The first consultation is always free, to learn what your rights really are.
###