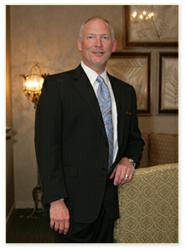 Atlanta, GA (Vocus/PRWEB) March 15, 2011
Patients considering breast augmentation in Atlanta often choose The Swan Center for Plastic Surgery because of the excellent reputation of the clinic's surgeons and the full range of options they offer patients considering this procedure.
According to Dr. Joseph Bauer, founder of The Swan Center for Plastic Surgery, "This is one of the best times to consider breast implants, because women have so many choices available to them. While we still have the traditional saline and silicone implants, further choices, like the innovative MemoryGel implants, make it even easier for me as a surgeon to help each patient achieve the results she really wants."
MemoryGel implants have come to the market after two decades of research in order to create implants that feel more like natural breast tissue. These new implants are made of a material that is similar in form to a "gummy bear" like consistency, giving it the ability to hold together while still responding to pressure, just like a woman's natural tissue. This allows the surgeon to create a new breast that both looks and feels natural.
By adding MemoryGel to the list of implants available to patients, surgeons at The Swan Center for Plastic Surgery are able to tailor each woman's results to her specific desires. "My goal," stated Dr. Bauer, "is to help each patient achieve the look she wants, whether she wants a completely natural look that is simply fuller than her current look or prefers the look of high profile projection, setting the breasts higher on the chest wall. I carefully discuss the potential results with each patient in a one-on-one consultation, showing them pictures and working to assess what exactly they are looking to achieve. With all of the options available to today's patient, we usually find the best solution."
At The Swan Center for Plastic Surgery, Dr. Bauer helps patients choose between the new MemoryGel inserts, saline, and traditional silicone implants. Each has its own benefits and drawbacks. While the MemoryGel implants may give more natural looking results, saline gives more flexibility by allowing the surgeon to adjust the fill volume after the implant is in place. With MemoryGel, the fill volume is set prior to inserting the implant, so the surgeon cannot tweak it if he feels more or less is needed once he sees it in the patient's body.
Saline implants can be filled after they are placed, which allows the surgeon to use smaller incisions or invisible incision sites, like the navel, under arm and infra mammary (or breast fold). All types of implants come in either smooth or textured options, giving patients even more flexibility as they make a decision.
"The bottom line," says Dr. Bauer, "is that each of these implant choices gives beautiful results. The decision relies on what type of result a patient is looking to achieve. Only through our thorough consultation process can we learn this. Our commitment is to offer the most choices to patients to achieve the best possible results."
About The Swan Center
The Swan Center for Plastic Surgery has highly advanced and technologically state-of-the-art on-site surgical facilities. All operating rooms and technicians are accredited by the Joint Commission on Accreditation of Healthcare Organizations (JCAHO), the nation's predominant accrediting body. Each and every plastic surgeon is board-certified by the American Board of Plastic Surgery and the American Board of Medical Specialties.
The Swan Center for Plastic Surgery sits just outside of Atlanta. It is known for its excellent work, with sub specialties in breast augmentation and breast reconstruction. Atlanta area patients visit the Swan Center for all types of plastic surgery and cosmetic procedures. For more information, visit http://www.swancenteratlanta.com or call 770-667-0904.
###