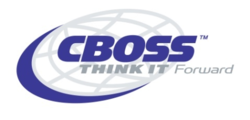 Evans Memorial has announced that their patients' embrace of the technology and convenience has crossed a new threshold in adoption
Boardman, OH (Vocus/PRWEB) March 15, 2011
CBOSS, Inc., the leading provider of PCI DSS-compliant, secure online payment solutions for healthcare as well as government and regulated industries, and Georgia-based Evans Memorial Hospital have announced the latest phase of the partnership launched in the fall of 2010. For the past four months, Evans Memorial has been offering its patients the ability to pay invoices conveniently online using CBOSS' PCI-compliant payment solution known as the CBOSS Central Payment Portal (CPP). Recently, Evans Memorial has announced that their patients' embrace of the technology and convenience has crossed a new threshold in adoption.
The CBOSS CPP is a secure web-based hosted service that allows almost any business to automate manual payment processing operations creating significant improvement in operational efficiency. CBOSS' CPP offers a single method for payment integration from multiple sources and gives Evans Memorial Hospital the ability to run and process reports from one location. Patient payments to Evans Memorial are now processed faster, allowing the received funds to be deposited directly into their financial institution.
The Central Payment Portal offers hospital patients and customers easy access to make payments both online and over the phone. Evans Memorial is pleased by the increase customer satisfaction they are observing using the CBOSS' CPP payment solution. Also, if a patient account requires a refund or void, the customer service representative can apply this with ease and in a timely manner. Financial officials are also benefited as all patient billing and payment information is now located on one, easy to access dashboard. CBOSS, Inc was able to quickly customize the solution to fit with Evans Memorial Hospital's existing web site, and roll out a reliable, cost effective product with the customer security protections that Evans Memorial demanded in a solution.
About CBOSS
From enterprise software solutions to managed services, CBOSS specializes in the design and implementation of portal solutions for e-payment processing, workflow automation and content management using industry-standard platforms and tools. Since 1994, over 700 businesses and government agencies have looked to CBOSS to deliver feature-rich services and solutions that are cost-effective, reliable and secure. CBOSS has achieved Level 1 compliance with the Payment Card Industry (PCI) Data Security Standard, which provides the highest levels of security for e-commerce and other e-payment processing services. Visit them at http://www.cboss.com.
About Evans Memorial Hospital
Evans Memorial is a 49-licensed bed acute care hospital offering an exceptional range of medical services and is fully accredited by the Joint Commission on Accreditation of Healthcare Organizations. Included in the hospitals services are; an outstanding active medical staff, including a 24-hour, physician-staffed Emergency Room, active staff members in family practice, internal medicine, and general surgery. Evans provides facilities for the many sub-specialists who visit from Savannah and Statesboro and offer clinic hours, preventing the need of travel for patients. Surgical services are available as well as a four-bed monitoring unit. A wide array of outpatient services is also available 24 hours a day 7 days a week. The latest technology in imaging services is available including is an "open" MRI unit, a 64-slice CAT scanner, DEXA scanner, and nuclear medicine diagnostic capability.
###