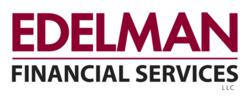 I believe our growth will enable us to provide even more value to our clients and shareholders
Fairfax, VA (Vocus/PRWEB) March 15, 2011
Sanders Morris Harris Group Inc. (NASDAQ: SMHG) today announced that the firm is changing its name to "The Edelman Financial Group", subject to shareholder approval.
"The new name reflects SMHG's position as a nationally recognized wealth management firm with $17 billion in assets under management," said George L. Ball, Chairman and CEO. He noted that the new name allows the company to capitalize on the strong reputation of Edelman Financial Services, 76% of which SMHG acquired in 2005. Ric Edelman will become Co-CEO of the organization and continue to lead Edelman Financial Services as its Chairman and CEO.
"I believe our growth will enable us to provide even more value to our clients and shareholders," said Don Sanders, SMHG Co-Founder and Chairman of its Executive Committee.
The name change symbolizes a new chapter in the company's 25-year history. Having successfully divested itself of non-core businesses that did not emphasize wealth management, the firm is now repositioned, well focused and poised for growth.
"The continued opening of offices in new geographic areas under the Edelman Financial brand represents one of the decade's best opportunities in the financial services industry," said Ric Edelman. "Unifying under a single established brand is the next logical step in our strategic development, allowing us to explore further growth opportunities for the company, and positive opportunities for our clients, shareholders, employees and partners."
The firm has applied to change its NASDAQ listing from SMHG to EF.
About Sanders Morris Harris Group
Sanders Morris Harris Group is a wealth management company that manages $17.1 billion in client assets. Client assets include the gross value of assets under management directly or via outside managers and assets held in brokerage accounts for clients by outside clearing firms. Sanders Morris Harris Group has 530 employees in 25 states. Additional information is available at http://www.smhgroup.com
About Edelman Financial Services
Edelman Financial Services provides financial planning and investment management services for individuals, families, institutions and other entities across the country. The firm has won more than 75 financial, business, community and philanthropic awards. Ric Edelman is the No. 1 independent financial advisor in the country as ranked by Barron's, the esteemed Wall Street publication. He is a best-selling author of seven books, radio and television personality, and sought-after speaker who has been providing financial advice to consumers for 25 years. His radio show airs weekly in 37 radio markets and his new Public Television series begins airing this April. His web site is RicEdelman.com.
Investor Relations:
George Ball, George(dot)Ball(at)smhgroup(dot)com
Ric Edelman, redelman(at)RicEdelman(dot)com
Media Relations:
Will Casserly, wcasserly(at)RicEdelman(dot)com, 703-251-0110
###