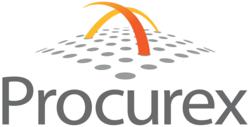 "We determined that Procurex was the best fit for our institution after trying a number of purchasing tools and garnering feedback from our educational peers," said Michael Winters, Director of e-Business for Cornell University. "Our first revers
Erie, PA (Vocus/PRWEB) March 15, 2011
Cornell University, a private university in Ithaca, N.Y., and one of the most educationally diverse members of the Ivy League, recently completed a two-month trial period with Procurex technology and reverse auction services, during which the university reaped significant savings.
For example, during the trial period Procurex engineered four separate reverse auction events regarding electrical wiring and lighting supplies with significant savings. In comparison, another firm working with the same category a few years ago met with dismal results. Procurex delivered a top tier sourcing event that received more than 400 bids on 30 line items representing over 300 individual items. The winning bids beat the budgeted target prices by an average of 15 percent. The university also is using Procurex's state-of-the-art quoting tool for other supplies and savings.
"We determined that Procurex was the best fit for our institution after trying a number of purchasing tools and garnering feedback from our educational peers," said Michael Winters, Director of e-Business for Cornell University. "Our first reverse auction event for electrical supplies delivered remarkable results for us and our end users. We're very excited about the collaborative nature we've encountered with Procurex. The support has been excellent, and they've demonstrated an eager willingness to work with us to fit the tool to our needs."
Cornell University is using Procurex's proSource solution, which gives the university access to Procurex's proven process of reverse auction events, an analysis by Procurex's CPM team to identify strategic e-sourcing and auction targets, full access to Procurex's proprietary strategic sourcing platform, training, and the ability to run unlimited events of request for quotations, requests for information and requests for proposals. Cornell was very pleased to find a solution that gave them access to the big three in procurement: strategic sourcing expertise, reverse auctions and a full suite of quoting tools.
"We are gratified to have the distinguished Cornell University as a client," said Bret Grady, CEO of Procurex Inc. "This demonstrates that our razor precision in procurement processes is just what universities and major learning institutions need to make their money go further in this economy."
Visit http://www.ProcurexInc.com or email info(at)ProcurexInc(dot)com for additional information.
Michael MacKinnon – VP of Business Development mmackinnon(at)procurexinc.(dot)om 814-806-1917
###