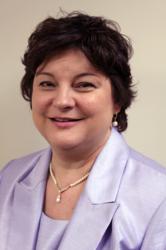 "Our brain training program is a life changer for our students. Once the neuropathways are laid down and the brain is rewired to process thought, language and speech easily and smoothly, the repairs are permanent."
Magnolia, Texas (Vocus/PRWEB) March 16, 2011
An influx of new students are enrolling for brain training during spring break at the country's premiere cognitive training center—Brain Potential Institute. The institute's enrollment has quadrupled in the number of students from this time last year. Many of the students, hindered in their learning by ADD, ADHD and autism, are flying into the mid-sized Texas town of Magnolia in mass hoping to avoid retaking grades or going through another semester of tutoring that hasn't helped. On the other hand, many students are high achievers who are driven to improve their memory and brain speed to do well on SAT scores. The center is even drawing Mensans who want to sharpen their brain processes.
The institute, best known for its Genius in Training program, is gearing up to implement the program that takes full advantage of neurogenesis, otherwise known as the process of creating new neurons and, as a result, new neuropathways. The program's modules focus on various sections of the brain that control memory, concentration, thought speed, auditory processing, language and speech.
While the program takes up to 72 hours of intense brain training, the rewards are impressive. Most students leave the institute with a well-functioning brain, rewired to be highly receptive to learning and an average increase in IQ by 10 to 30 points. Students with reading or math problems often experience a three-grade level improvement. Standardized IQ & achievement testing verifies and validates the incredible success that students have experienced after participating in Brain Potential Institute's brain training program.
"It's not that there's more cases of ADD, ADHD, or autism, it's just that now people are starting to realize there is a way improve its symptoms to the point where academic success may be easily attained," said Jane Davis, CEO, Brain Potential Institute.
After thirty years of helping people improve memory, concentration, logic, vision perception, central auditory processing and motor movement, Davis understands the need for this proprietary program worldwide. This is why Brain Potential Institute recently began it Virtual Online Training program – VOLT. The program mirrors the Brain Potential Institute's Genius in Training program using the Internet and a one-on-one trainer. Because people can participate with a trainer their own home, office, day care center or even hospital, the program's popularity has been on an upward swing.
Whether students plan to work on-site at the Brain Potential Institute's headquarters in Magnolia, Texas, or brain train from their living rooms, the program always begins with a free screening evaluation.
"Often we see a student diagnosed with ADD, ADHD or autism that also has an central auditory processing issue, which has been overlooked," said Davis. "These kids struggle with school and work. Brain training makes a huge difference in their ability to learn, listen and multitask. We're hoping to help a lot of kids this spring."
Brain Potential Institute is based in Montgomery County, Texas, 30 miles from Houston. Many of its students that receive on-site services live within the communities of the Conroe, Woodlands, Magnolia, North Huston, spring and Tomball areas. Those taking the one-on-one online brain training program known as VOLT, are located from California to New York and as far away as the United Kingdom.
Brain Potential Institute was founded by Jane Davis, P.T., M.S.H.P in 2002 as Kid Potential Inc., which expanded its services to include teens, adults and seniors and rebranded itself as Brain Potential Institute. Brain Potential Institute's mission is to optimize through cognitive training, the human brain to reach its highest intellectual potential for best performance at school and work, and to preserve function at every age. The program accepts students ages 3 through 90. Evaluations are free. For more information, please visit http://www.brainpotentialinstitute.com or call 936.539.4574.
###