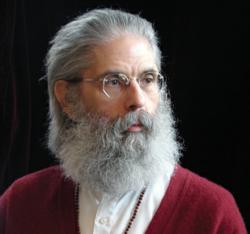 Your home medicine cabinet can be an essential tool in serving the changing needs of the body.
Averill Park, NY (Vocus/PRWEB) March 15, 2011
The Yoga of Medicine program at The American Meditation Institute (AMI) in Averill Park, New York, will offer a course by AMI founder Leonard Perlmutter entitled "Medicine Cabinet Essentials" on Saturday, March 19, 2011 from 10:00 AM through 12:00 PM. During this workshop students will benefit from Perlmutter's 34 years of research, experimentation and practice with Ayurveda, homeopathy and alkaline, vitamin and herbal therapies. According to Mr. Perlmutter, "No one knows your body's needs better than you. Your home medicine cabinet can be an essential tool in serving the changing needs of the body. One of the most dramatically effective aspects of Yoga Science as self-care is the development of an enlightened, reliable and practical understanding of alternative therapies like Ayurveda and homeopathy, and the selective use of dietary supplements." What do you take at the first sign of a cold, sore throat, allergy or muscle bruise? Is your medicine cabinet stocked with an appropriate range of natural remedies? As a partner in your own health care, this workshop can alert you to many situations in which a trip to the doctor may not be necessary.
Leonard Perlmutter is the founder of The American Meditation Institute and award-winning author of "The Heart and Science of Yoga: A Blueprint for Peace, Happiness and Freedom from Fear". Noted physicians Mehmet Oz, Dean Ornish and Larry Dossey have endorsed Mr. Perlmutter's book, which serves as the curriculum for his meditation and yoga mind-body medicine CME course for physicians.
About the American Meditation Institute
The American Meditation Institute is a 501(c)3 non-profit educational organization devoted to the teaching and practice of Yoga Science, meditation and its allied disciplines as mind-body medicine. In its holistic approach to wellness, the AMI combines the healing arts of the East with the practicality of modern Western science. The American Meditation Institute offers a wide variety of classes, retreats, and teacher training programs. AMI also publishes "Transformation," a bi-monthly journal of Yoga Science as holistic mind-body medicine. Call 800.234.5115 for a mail or email subscription.
Media Contact:
Mary Helen Holloway
60 Garner Road, Averill Park, NY 12018
Tel: 800-234-5115
Fax: 518-674-8714
###