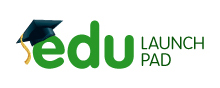 eduLaunchpad is the first college search engine which allows students and parents to actually see and compare thousands of colleges' net prices side by side, rather than having to individually search out each school."
(Vocus/PRWEB) March 15, 2011
eduLaunchpad.com announces the addition of Net Price Calculation to its ground-breaking college search engine. Net Price Calculation is a new standard for advertised college costs mandated for each college and university by the Department of Education. It allows students to see what the real likely cost of any college will be to them, rather than just relying on the sticker price which can be thousands of dollars more than the student actually pays. Although the deadline by the government is October 2011 for implementation, eduLaunchpad.com has worked diligently to get their net price calculator working now.
"eduLaunchpad is the first college search engine which allows students and parents to actually see and compare thousands of colleges' net prices side by side, rather than having to individually search out each school." says Scott Anderson, President and founder of eduLaunchpad.com. Unlike searching on individual schools or other college search engines, eduLaunchpad can include the net price calculation directly in the student or parent's search results. "This new information is going to become the standard search criteria for all college searches," says Mr. Anderson.
"We are excited to be the first ones to bring this to market." said Brad Woodard, Vice-President and co-founder of eduLaunchpad.com. "Our focus since we started this company has been to bring the most relevant information to students and parents in the most user-friendly manner possible," says Mr. Woodard. He was quick to note that net price calculators are only estimates, but they provide more accurate cost information for students than just about any other tool available today.
Net price calculators are tools which incorporate student information like financial aid calculations, GPA, and ACT or SAT scores; and combine it with college cost of attendance and financial aid history in order to provide students with an estimate of what a specific school would actually cost out of their own pocket. "It's like the difference between knowing the sticker price of a car; and knowing what your costs will be after rebates, dealer discounts, and your used car's trade-in value," says Mr. Anderson.
A student's performance in high school and their financial resources have a very significant impact on what student's will actually pay at a college. For instance: a low income student with good grades and test scores might pay $10,000 at a $20,000 per year state college while many of his classmates with more financial resources pay the full $20,000. But that same low-income student that gets into a private college with a more generous financial aid track record might only pay $5,000 or even less.
The cost of attendance or sticker-price of colleges and universities has created a significant marketing and social problem. Most low-income students look at the high price of college and give up on any possibility of affording a college education. Net price calculators like the one at eduLaunchpad.com are a big step forward in showing students a more accurate real price, and may be a key to establishing a vision for higher education for low-income and disadvantaged students.
eduLaunchpad.com is the next generation of college search and preparation on the internet. Scott Anderson has over a decade of experience working directly with students and parents in helping them prepare financially for college and selecting the right mix of colleges for application. Go to http://www.eduLaunchpad.com for more information on how to help students and parents prepare for college.
###