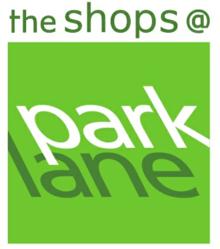 Dallas, TX (Vocus/PRWEB) March 22, 2011
WHAT: Dallas shoppers need to pack up a picnic, grab a blanket and enjoy the beautiful spring weather at The Shops at Park Lane on Saturday, March 26 for the shopping center's first annual Jazz in The Park, a family-friendly live music event featuring performances by the Briefcase Blues and Texas Gypsies. What better way to kick off the spring season than by enjoying the warm weather with friends, wine and live jazz music. The following food and drink items will be available for purchase by Gordon Biersch:
Pulled Pork Sliders ($4)
Turkey and Swiss Sandwich ($4)
Peanut Butter and Jelly Sandwich ($2)
Housemade Bleu Cheese and Bacon Chips ($3)
Water ($2)
Coke, Diet Coke or Sprite ($1)
Additionally, glasses of Cabernet, Chardonnay and Blush and Gordon Biersch's signature handcrafted beers Marzen and Golden Export will be available for purchase. Guests are also encouraged to bring canned food donations to benefit the North Texas Food Bank.
WHEN: Saturday, March 26 from 4 to 8 p.m.
TICKETS: Admission is free; B.Y.O.C. (bring your own chair!)
WHERE: The Shops at Park Lane
Southeast Corner of Park Lane and Central Expressway across from Northpark Mall
MORE: Please visit http://www.shopsatparklane.com for more information.
About The Shops at Park Lane
The Shops at Park Lane encompass a 33.5-acre mixed-use development located in Dallas located directly across from North Park Center. In the equivalent of five city blocks, this project offers a unique urban experience and an unbeatable variety of options for the consumer, enhanced by easy car and light rail access, ample parking and wide, pedestrian-friendly sidewalks. The Heights at Park Lane, developed by PM Realty Group, offers 325 luxury residences at The Tower, The Flats and The Lofts, making Park Lane Dallas' ultimate live, work, play destination. At full build out, The Shops at Park Lane will contain more than 2.8 million square feet of total space with more than 700,000 square feet of retail, restaurant and entertainment space, anchored by Dallas' flagship Whole Foods. For more information, please visit http://www.parklanedallas.com.
About The North Texas Food Bank (NTFB)
The North Texas Food Bank is a nonprofit hunger relief organization that distributes donated, purchased and prepared foods through a network of 1,184 feeding programs in 13 North Texas counties. The NTFB supports the nutritional needs of children, families and seniors through education, advocacy and strategic partnerships. Close the Gap is the NTFB's 3-year initiative to unite the community to narrow the food gap by providing access to 50 million meals annually by 2011. Founded in 1982, the NTFB is a member of Feeding America (feedingamerica.org). *Last year, the NTFB provided access to almost 45 million meals through its efforts, 7.7 million meals, or 21 percent more, than the previous year. Each month Member Agency pantries distribute food to nearly 25,000 people every day. Every dollar donated to the NTFB provides three meals for the hungry.
About Gordon Biersch Brewery Restaurants
Gordon Biersch Brewery Restaurants showcase a passion for food through their commitment to using only the freshest and finest ingredients in all the items that they prepare. Featuring a made-from-scratch American menu with bold international flavors, the Gordon Biersch menu offers a wide variety of choices for any dining occasion. Most of our restaurants feature an on-site brewery where our Brewmasters create their award-winning house beers, as well as limited-time brews that compliment all seasons. Each seasonal beer is celebrated with a tapping party that's open to the public were patrons are encouraged to sample the latest seasonal beer and menu.
# # #