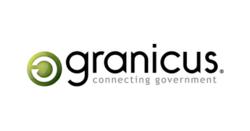 We recognized a tremendous opportunity to use tablets as an efficiency and cost saving tool in government
San Francisco, CA (Vocus/PRWEB) March 15, 2011
Granicus, the leading cloud platform provider for government transparency, efficiency, and citizen participation, today announced the release of iLegislate, a free iPad app that allows government officials to connect meeting agenda data to the iPad for taking notes, marking follow-up tasks, and reducing printing costs associated with agenda packet production.
"We recognized a tremendous opportunity to use tablets as an efficiency and cost saving tool in government—particularly to reduce the dependency on paper in the legislative process." said Javier Muniz, Granicus Chief Technology Officer and Co-Founder, on the Granicus Blog. "Our new iLegislate app gives lawmakers a productive, streamlined way to review meeting agendas, capture notes, and view supporting materials. It also gives agencies the tools they need to save on costly agenda printing, without spending valuable time wrestling with clumsy, poorly integrated apps."
iLegislate helps government officials track agenda items, notes, and follow-up tasks from a meeting. Additionally, by automatically syncing with Granicus' cloud-based Government Transparency Suite, the app loads all governments' staff reports and essential documents onto the iPad for paperless viewing and management before and during the meeting. This functionality drives productivity without compromising transparency. Because iLegislate is part of Granicus' platform, online audiences have access to the same paperless agenda packet materials as elected officials. The Government Transparency Suite also offers a host of other user-friendly tools to open government such as live and archived videos, keyword search, and RSS feeds for public meetings.
Granicus has been testing this application with a pilot group of local governments including the City of Williamsburg, VA, the City of Maricopa, AZ, Dekalb County, GA, and the City of Blacksburg, VA. These agencies are committed to adopting new technology that will streamline their meeting processes while saving money. Williamsburg has already leveraged the iPad to become completely paperless during their meetings, they are now looking to iLegislate to get even more agenda functionality. The iPad is expected to save them approximately $2,000 per year in printing costs.
Dekalb County is following suit, they plan on eliminating agenda printing costs altogether by moving to the iPad. "Our meeting agendas are very lengthy—sometimes 300-400 pages long, costing us roughly $500 per month for staff to print. We want to move towards more '21st Century technology' to reduce paper consumption and give our Board of Commissioners a more convenient way to view and capture notes on agendas from anywhere they want," said Natasha Kennedy, Senior Deputy Clerk for Dekalb County. "iLegislate on the iPad is allowing us to do this and so far our Commissioners are very satisfied with it."
"Helping governments maximize productivity, transparency, and cost savings in the legislative process is a top priority for Granicus this year. As more and more agencies look to leverage iPads instead of paper during their meetings, we wanted to provide agenda tools to maximize productivity," said Tom Spengler CEO and Co-Founder of Granicus. "We're completely focused on partnering with governments to make their data as open and useful as possible while adding automation to make their legislative workflow run even more smoothly."
Resources:

About Granicus
Granicus, Inc. is the award-winning cloud platform provider for government transparency, efficiency, and citizen participation. It offers the first cloud platform and product suites designed specifically to help government agencies establish meaningful connections with citizens while reducing operational costs. Granicus has been recognized the past three years for being one of the fastest growing company private companies in the U.S., San Francisco, and the Silicon Valley by Deloitte LLP, the San Francisco Business Times, and Inc. Magazine.
# # #