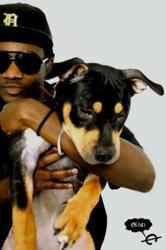 Black Box Dreams 5 is all about getting over losses to accept your position in life.
New York City, NY (Vocus/PRWEB) March 15, 2011
2011 Rap Album "Black Box Dreams 5: GOALS" by C.KHiD was leaked early today on iTunes. An album released with little forewarning, it features the upcoming rappers top songs of 2011. Still planning music videos for the previous rap album, fans can now pick up the 18 track album on iTunes in one 'buy now' click.
Black Box Dreams 5 subtitle, GOALS, is supposed to up the album's content. An acronym for "Getting Over All Losses," the buzzing 2011 rapper explains the meaningfulness of the title.
"Black Box Dreams 5 is all about getting over losses to accept your position in life. Anybody royal, anybody reaching for Dreams, anybody winning like Charlie Sheen's and made of tiger blood should love this album," laughed the young rap artist.
Black Box Dreams 5: GOALS, sold its first copy within 5 minutes of release to a German rap music fan of C.KHiD. An avid listener, the hip hop music fan, recorded himself playing the downloaded album in his car. Cruising around Germany's autobahn blasting the new march 2011 album release (play video), he gave the album 5 stars.
With a rap fan base that expands daily, C.KHiD has yet to sign with any recording label. Scheduling summer appearances that include speaking at art schools and rapping on stage, he is working independently to increase relationship with fans directly.
"To me, the most important thing is just reaching the people. I want to get in the streets do grassroots marketing this summer and just perform. I'd love to perform for German rap fans all the way to Australia Hip Hop fans. We'll see though," spoke C.KHiD.
The official Black Box Dreams 5: GOALS track listing shows 18 songs and all 3 features. Producers Johnny Juliano, GUE Beatz, Dres'More Music, BraveStarr Beats, and Flash Beats contributed rap beats to the album. Music artists featured on the new rap album include Johnny Juliano, E.Black, and Big Willie.
Some of C.KHiD's Top Songs of 2011, which include 'Paper Route,' 'Just Another Day,' and 'Dream on Dreamer,' are included on this album. Leaking these 3 singles to on hip hop blogs - DopeHood, New Hip Hop Songs 2011, Hip hop 20, and others, the first 100 users to download got the singles free.
C.KHiD is the president of "CKHiD," a digital age entertainment group. Using the brand name as a reminder for listeners to go for goals, it is an acronym for "Cannot Kill How I'm Dreaming." The official C.KHiD Youtube Channel has over 7 million video plays to date. The most recently launched rap fused with new RnB music video "Feelin You," debuted March 7th ( watch: http://www.youtube.com/watch?v=--zqP3TqNOo ).
###