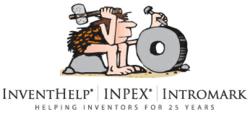 Pittsburgh, PA (PRWEB) March 16, 2011
InventHelp®, America's largest inventor service company, announces that one of its clients, an inventor from Florida, has designed rearview mirror lights that would ensure that those in front of a vehicle know when the vehicle is about to reverse. This invention is patented.
The "Interior Reverse Light" would signal vehicles and pedestrians to the front that the vehicle is about to reverse, which saves others from having to guess the intentions of the driver. The design could enhance roadway safety. The accessory would be usable on any vehicle, new and aftermarket.
The Interior Reverse Light would consist of additional reverse lights that would be attached to the back of the rearview mirror. Once a driver shifts a vehicle into reverse, the reverse lights on both the rear and front of the vehicle would illuminate. This would then signal other motorists and pedestrians that the vehicle is reversing.
InventHelp® is attempting to submit the invention to companies for review. If substantial interest is expressed, the company will attempt to negotiate for a sale or royalties for the inventor. For more information, telephone Dept. 09-HLW-511 at (800) 851-6030.
# # #