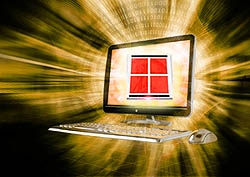 ... we want people to understand why precious metals ... have become the best-performing assets of the last decade ...
Phoenix, AZ (Vocus/PRWEB) March 18, 2011
With millions of Americans thinking about how best to diversify their savings with gold, America's most reliable long-established tangible asset company has just launched the world's most comprehensive one-stop website about buying gold, silver, precious metals IRAs and U.S. numismatic coins.
Knowledge is wealth and power. The new swissamerica.com website offers multimedia information, learn-at-your-own-pace tools, Real Money Blog, up-to-the-minute news and over-the-horizon analysis, and help from a team of specialists with over 500 years of combined expertise in gold investing.
"The new swissamerica.com is designed to streamline and simplify the entire experience of investigating as well as buying & selling precious metals and U.S. numismatic coins while giving clients state-of-the-art online portfolio tracking tools," says Swiss America Trading Corporation CEO Dean Heskin.
"Today the U.S. Dollar and unsteady economy can be devastated by a single bad news headline," says Swiss America Chairman Craig R. Smith, who founded this highly-respected Phoenix-based firm in 1982.
"With gold skyrocketing relative to the dollar, we want people to understand why precious metals and numismatic coins have become the best-performing assets of the last decade for both safety and growth," says Smith. "To help people get up to speed fast, at swissamerica.com we now offer this golden portal, a doorway to information, including our extensive research libraries."
Swissamerica.com is now mobile device friendly, featuring the RSS-fed Gold News Daily weekday podcast by Real Money Perspectives editor David Bradshaw of My Idea Factory.
According to Mr. Bradshaw, "When we first published Real Money Perspectives in 1985, gold investing was considered 'out of step with the new modern era' of debt and fiat money. Since then, gold has proven to be right in step with those seeking financial safety and growth potential. We designed swissamerica.com to be a portal back to a better world of fundamental values specified by America's Founders for a better way of living and saving."
Mr. Smith's 2001 book Rediscovering Gold in the 21st Century was the first that accurately predicted the start of a new gold rush. In his 2010 book Crashing the Dollar: How to Survive a Global Currency Collapse, Smith explains why the paper dollar may be doomed, and how people can protect their savings and even prosper when the dollar crashes.
Mr. Smith's economic commentaries, as well as his columns for WorldNetDaily (wnd.com), are featured at swissamerica.com.
Visitors to swissamerica.com may register to receive several free resources, including their new 2011 Economic Solutions educational kit.
"Enter this new golden portal at the end of the Internet rainbow and share the wealth of information, economic analyses of coming market-shaking financial news and trends, personal help and other treasures it has to offer," says Smith.
"This website can be your doorway into both economic security and serenity, free from the stress of working harder every day to build a shelter for your family out of unreliable paper money that has no intrinsic value," Mr. Smith states.
"At swissamerica.com you'll discover the peace of mind that comes from converting paper currency into real, honest money that politicians cannot manipulate or steal," says Smith.
# # #