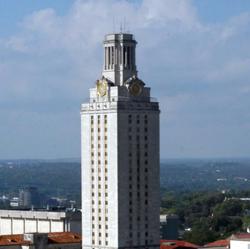 Austin, TX (Vocus/PRWEB) March 16, 2011
In January 2011, the National Collegiate Athletic Association (NCAA) granted a newly updated accreditation status to The University of Texas at Austin Online High School (UTHS), a program of the university's Continuing and Innovative Education. This updated status for the UTHS follows recent amendments made by the NCAA to its accreditation rules to increase the academic demands and standards of non-traditional schools. Not all previously NCAA accredited schools were re-accredited based on these new standards.
NCAA accreditation is important for student athletes who want to compete in University Interscholastic League (UIL) sports or earn a scholarship to play college sports. These students must attend an NCAA accredited school and take NCAA accredited courses to qualify for either goal. The UT Online High School's re-accreditation signifies that UTHS offers high-quality courses that meet the NCAA's criteria of supplying student athletes with the best possible academic resources while they pursue their careers in sports.
"Many of these high-performing students don't attend regular schools because they are training, traveling and competing in their sports," says Amy Pro, principal of UTHS. "With our NCAA accreditation affirmed, these student athletes can study, take courses and graduate on their own time with the UT Online High School. Any student who was taking courses from a school that was not re-accredited by the NCAA is welcome to apply to the UT Online High School."
Fully accredited by the Texas Education Agency (TEA), the UTHS was authorized by the Texas State Board of Education in 1998 to provide distance learners with a high school curriculum and to award diplomas. The program currently offers more than 48 online courses in English, social studies, mathematics, science, foreign languages, health, computer applications, physical education, economics and electives.
One of UTHS' partner schools is Academic Excellence for the Student Athlete (AESA) Prep Academy located in southwest Austin. AESA Prep Academy is dedicated to providing full curricula at the middle school and high school levels to student athletes pursuing a sports career in tennis. In 2010, AESA partnered with the UTHS to offer an accredited online high school to their student body.
"We partnered with the UT Online High School because we wanted to incorporate a rigorous curriculum that would stand on its own, in addition to the sports training our students receive," says Barbara Garza, principal of AESA Prep Academy. "Our goal is to prepare our students for college—to succeed in both sports and academics. Students not attending NCAA accredited schools may find that they will have to take high school courses over again from an accredited school if they want to play sports in college."
About the UT Online High School:
The Online High School provides an educational alternative for any student who wants to earn a high school diploma and either needs or prefers the flexibility of distance education to complete their course work. Students of the Online High School include students with professional careers, students being home-schooled, students in remote locations, students who are older than traditional students, students who want to accelerate their education, and students seeking more independence in their educational choices. http://www.utk16.org
About Continuing and Innovative Education:
Continuing and Innovative Education (CIE) has a 100-year history of extending the resources of the university to anyone with a desire to learn. CIE provides a wide range of credit and noncredit courses, services and programs that encompass K-16 academics, online college and professional development courses, professional certificate programs and personal enrichment opportunities. CIE is made up of the K-16 Education Center, Petroleum Extension Service, Professional Development Center, Thompson Conference Center, University of Texas-University Charter School and University Extension. For more information about Continuing and Innovative Education, please visit us online at http://www.utexas.edu/cie/stories.
# # #