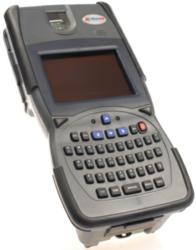 Fairfax, VA and New Delhi, India (Vocus/PRWEB) March 16, 2011
"MaxID is extremely fortunate to be working with I.D. Solutions in the Indian marketplace. The UIDAI opportunity is one of the largest in the world for companies in the identity market, and I.D. Solutions has built a very solid reputation and track record in the Indian Subcontinent. We look forward to a fruitful and prosperous journey together," said Brian Skiba, President of MaxID Corp US.
The Unique Identification Authority of India (UIDAI) is an agency of the Government of India responsible for implementing the Multipurpose National Identity Card or Unique Identification card (UID Card) project underway in India. The Authority was established in February 2009, and owns and operates the Unique Identification Number database which is expected to be the largest of its type in the world. The authority has begun providing a unique identification number to all Indians.
"MaxID has one of the most durable, powerful and reliable handheld mobile devices for field-deployed identity management, the iDL500. We believe the MaxID products are extremely well-suited for the Indian identity opportunity, and we will be promoting the use of their product throughout our network of integrators across India," said Saurav Khemani, Managing Partner at I.D. Solutions.
The iDL500 is a multi‐modal, rugged, mobile computer that offers a complete set of features ‐ including QWERTY keyboard, contact and contactless card, barcode, optical fingerprint, optional magnetic swipe and MRZ readers. With a digital camera, GPS, and comprehensive communications capabilities such as 3G GSM and WiFi, the iDL500 is a complete, integrated mobile solution for all field-based enrollment, badging and identity management requirements.
About MaxID Corporation
MaxID Corp is a leading provider of mobile identity and security solutions. It designs, manufactures, and sells identity solutions. The company is headquartered in Fairfax, Virginia and has offices in the United Kingdom, Taiwan and South Africa. MaxID Corp maintains a global research and development team that has more than 20 years experience introducing new technologies. The company's most advanced biometric handheld devices and application software solutions are manufactured in the United States and distributed worldwide. More than 25,000 identity devices are being deployed worldwide by customers such as the US Department of Defense, the US Department of Homeland Security, border and law enforcement agencies, and power generation and maritime facilities. For more information about MaxID Corp, call +1 (703) 573-0125 or refer to the websites http://www.maxidcorp.com or http://www.maxid.in.
About I.D. Solutions
Established in 2002, I.D. Solutions is headquartered in New Delhi, India and is a group company of Eureka Poly Products Pvt. Ltd. I.D. Solutions' core areas of specialization are Plastic Card, Smart Card, RFID and Biometric Solutions. The company has provided unique solutions for the Corporate, Defense, Government, Utilities & Communications, Transportation, Power and Enterprise IT sectors. I.D. Solutions has sales offices and a business network through-out the region and with an in-depth understanding of the Indian markets, I.D. Solutions emerges as a leader in the identity market. For more information about I.D. Solutions, please call +91 9810932993 or refer to the website http://www.idsolutionsindia.com.
Contact:
Maryam Sabbagh, Manager, Public and Government Relations
MaxID Corporation
Maryam.sabbagh(at)maxid(dot)net
+1 (703) 573-0125
###