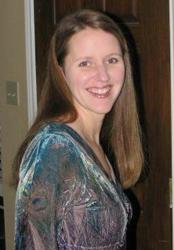 Hospice care is a great alternative to those pet owners who want to be close to the animal during this difficult time
(Vocus/PRWEB) March 15, 2011
Dog Cancer Hospice Care by veterinarian Rebecca Westbrook, Dallas TX, is getting attention in local media. Dr. Rebecca Westbrook is known for her hospice philosophy in Dallas, Texas and serving many cities from Plano to Rockwall.
The mobile service "Loving Paws" was created to offer hospice care in the most compassionate fashion available. Pet owners give her an A+ grade particularly when it comes to dealing with dog cancer. Her mission is to help both the pet owner and pet be the most comfortable as possible during this difficult time.
During her interview, Dr. Rebecca Westbrook said "As you make these decisions, you will receive my expertise, understanding and support". It is with the utmost concern that she answers questions that may arise during the hospice care of your pet.
Hospice care is a great alternative to those pet owners who want to be close to the animal during this difficult time. In dealing with dog cancer, an owner needs to decide whether they want to continue to support their animal through the process at home or by continual care at a clinic. Westbrook's mobile clinic provides the following benefits for those owners who choose hospice care:

An intimate setting where the pet can be comfortable in their own environment.
Provides owners with some time to consider the entire picture of their pets' declining health.
Owners feel the satisfaction of knowing that they have continued their promise of a lifetime commitment to their pet.
Sharing the responsibility, the pet's family and their veterinarian can make a plan for the pet's treatment.
A person can spend time loving their dog at home until he passes on.
Before a client takes advantage of "Loving Paws" service, Westbrook states "I will be happy to consult with you over the phone about your pets' unique situation". In the case of dog cancer, she believes that the pet must be made as comfortable as possible as they go through the process.
To set an appointment with Dr. Rebecca Westbrook, visit her website today at http://www.lovingpawshousecalls.com/.
For compassionate pet owners who want to understand the process of hospice and euthanasia veterinarian services contact Dr. Rebecca Westbrook at http://www.lovingpawshousecalls.com
For media inquiries: Dr. Rebecca Westbrook is available for expert quotes and interviews.
Email:
Contact Publicist Tatyana Gann at smokinhotpr(at)gmail(dot)com phone: 615.354.7265
###