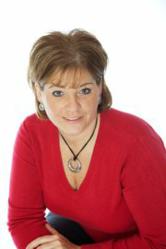 I am a real woman who had health issues. I am not a model. I want to show people results. In just 8 weeks I had lost two pant sizes with just the use of the proprietary body wrap. I look slimmer and firmer
(Vocus/PRWEB) March 15, 2011
The Ultimate cellulite reduction program became a truly weight loss breakthrough program for Nancy Olson known as the Celiac Warrior. Olson reveals her secret weapon to lose weight and reduce the appearance of cellulite using this unique body wrap. It is a complete system. With all of the fad and gimmick diets that millions of people try each year Olson shares what she believes is the best weight loss and cellulite treatment system. It is simply this proprietary body wrap that she discovered.
The Celiac Warrior Olson's quest to solve the problem of increasing weight while battling Celiac disease led her to discover this one of a kind body wrap. It can help anyone who wants to reduce the appearance of cellulite, reduce inches, tone, tighten and improve the look and texture of their skin. The natural herbal properties contained within the body wrap alone are enough for a person to try one out. As Olson states "In just 8 weeks I had lost two pant sizes with just the use of the proprietary body wrap. I look slimmer and firmer". It is the ultimate weight loss and cellulite reduction system.
This unique body wrap brings to the consumer a myriad of benefits including:

Maximum tightening, toning, and firming results
More youthful-looking skin due to hydration properties
Infused with a powerful, botanically-based formula
Reduces the appearance of cellulite
See results in as little as 45 minutes
No strenuous exercise required
A consumer of this extraordinary body wrap will continue to see results even after the application is removed. With the billions of dollars spent by consumers on weight loss products and cellulite treatment systems it is time they actually get their money's worth. A natural way to improve their appearance is just the product that the purchaser deserves.
To learn more about Nancy Olson's secret solution and gain access to this phenomenal body wrap visit http://www.makingresults.com Read about Olson's celiac journey and get complete access to her free tips and advice to Living a Gluten Free Healthy Lifestyle go here: http://www.thrivingwithceliac.com
For Media: Nancy Olson is available for speaking, events, and expert quotes.
About Nancy Olson: Nancy is a celiac warrior that lives in Minnesota that writes to inspire others with celiac disease or health issues that don't have to take over your life. Nancy has had many health challenges in the past; she has been eating a gluten free lifestyle for over 5 years now because of her celiac diagnosis. Nancy is the leader of two celiac support groups in central Minnesota.
Nancy Olson can be reached at 320-766-5368 for further questions regarding celiac disease and her weight loss solutions.
Publicist Tatyana Gann, 615.354.7625
###