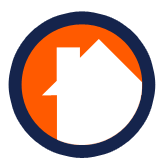 Flagstaff, AZ (PRWEB) March 17, 2011
Today BuildZoom announced the public availability of its site dedicated to the Flagstaff, Arizona metropolitan area. Consumers can now browse and search thousands of profiles for rated contractors in Flagstaff.
BuildZoom is the first consumer resource in the home improvement and construction industry to use a systematic ranking formula that combines customer feedback with information gathered from dozens of databases nationwide. The formula eliminates questions that may result from rater bias and ensures a fair, balanced and authoritative view on over 1.5 million contractors nationwide.
Top general contractors in Flagstaff include North County Construction, Mountain Country Builders, Mike Furr Construction, and Mountain Home Contracting.
About BuildZoom
BuildZoom is the largest directory of remodeling and construction businesses in the United States today. We provide the public with free access to information on over 1.5 million remodeling and construction businesses that have been ranked and rated according to a proprietary algorithm that crunches data that includes public information, private ratings from third-party resources, consumer feedback and more. In addition, BuildZoom provides businesses with a suite of online marketing tools that help them increase their online visibility, manage their reputation and acquire new business leads.
# # #