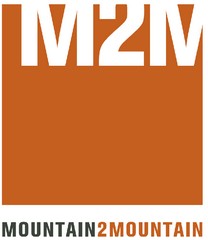 "Whether in Afghanistan or elsewhere, a society which allows half its population to be silenced by fear and violence is not a society at all." -Laura Bush
Denver, CO (Vocus/PRWEB) March 16, 2011
An interactive exhibition of life-size photography that re-creates urban and rural life in Afghanistan will begin touring the United States this spring. "Streets of Afghanistan" immerses visitors in an area of the world most will never see, while exploring themes of shared humanity and compassion. The show features the work of 11 of the world's most prominent Western and Afghan photographers including noted Getty photographer, Paula Bronstein; award-winning photographers Paula Lerner and Beth Wald; and Farzana Wahidy, the first female photographer from Afghanistan to work for international wire services, including the Associated Press.
In addition to photography, the innovative exhibition also features video, music, kites, street art and humans themselves, creating a wholly unique experience that immerses the visitor in present day Afghanistan. The life-size multimedia exhibition re-creates the city streets of Kabul and the roads of rural Afghanistan and includes stunning portraits of the Afghan people. Images that range in height from 7 to 10 feet are assembled in a way that allows the visitor to walk through Afghan neighborhoods and meet the people that live in them.
The exhibition was assembled by Colorado-based nonprofit Mountain2Mountain, an organization that works to empower the women and girls of Afghanistan.
" 'Streets of Afghanistan' is an effort to connect the communities and cultures of the United States and Afghanistan so we can combat apathy and break stereotypes about a region of the world that has endured nearly four decades of conflict," said Shannon Galpin, founder of Mountain2Mountain. "The exhibition also gives a face and a voice to the Afghan women that have been silent and unseen for far too long."
"Whether in Afghanistan or elsewhere, a society which allows half its population to be silenced by fear and violence is not a society at all. And as Americans, we must stand with those who face tyranny or oppression, and we must support those who are lifting their voices and asking to be heard," said first lady, Laura Bush, a passionate and outspoken supporter of gender equity in Afghanistan.
"Streets of Afghanistan" premieres on April 28, 2011, at a one-night-only fundraising event at the Denver Art Museum. The exhibition travels next to the Torpedo Factory near Washington, D.C.; the Telluride Mountainfilm festival; Dallas Contemporary; and venues in New York City and Los Angeles. The exhibit will tour the United States for two years before it is installed on the streets of Kabul, Afghanistan for the enjoyment of the Afghan people.
"The photographs in this exhibit do more than substitute for words. Each beautifully represents and conveys the story of a community transformed by helping hands. Mountain2Mountain has been so successful at bringing positive change because it respects and celebrates this local culture," said Parag Khanna, director of the Global Governance Initiative at the New America Foundation, author of the international best-seller, How to Run The World, and an adviser to Mountain2Mountain.
NBC journalist, Ann Curry, contributed one of her own photographs to Streets of Afghanistan. "Still photos are like mirrors, helping us see our mothers and fathers, sisters and brothers, sons and daughters, even ourselves, where we least expect," said Curry.
Guests of honor and speakers slated to attend "Streets of Afghanistan" in various cities include Gayle Tzemach Lemmon, author, journalist and deputy director of the Council on Foreign Relations' Women and Foreign Policy program; Dr. Sima Simar, chairperson of the Afghan Human Rights Commission; Said Tayeb Jawad, former Afghan Ambassador to the United States; NBC journalist, Ann Curry; actor Matthew Modine; Faheem Dashty, editor of Kabul Weekly and president of AINA Photo; and David Holbrooke, festival director of Mountainfilm and the son of Ambassador Richard Holbrooke.
About Mountain2Mountain
Mountain2Mountain (M2M) is a nonprofit organization working to empower the people of Afghanistan, with a focus on women and girls and gender equity. M2M believes that investing in women and girls is the most effective way to achieve stability and economic prosperity. The organization works alongside the Afghan people, other nonprofits and local governments to develop programs that will create sustainable change.
Current projects are focused on girls' education, rural midwifery, imprisoned women and children, education and inclusion for the deaf community and support of the Afghan youth movement. Believing that awareness leads to action, Mountain2Mountain's projects connect communities in the United States with communities in Afghanistan. Please visit mountain2mountain.org and streetsofafghanistan.org for more information.
###