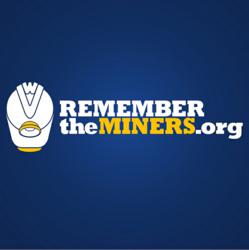 Bristol, TN (Vocus/PRWEB) March 16, 2011
RememberTheMiners.org(RTM) is excited to be an Associate Sponsor of Josh Wise this weekend for the Scotts EZ Seed 300 at Bristol Motor Speedway. Wise will be driving No. 39 Cajun Industries Ford Mustang at the "World's Fastest Half Mile".
Wise partnered with RememberTheMiners.org to show his support for the people of the mining industry, adding, "Miners provide us with our energy….simple as that. We are happy to support an organization that provides critical awareness and support to those who work hard every day to provide us with our comfort and freedom. When we turn on the lights each day, we should Remember The Miners who provide us that vital energy."
RememberTheMiners.org has also recently announced a partnership with Spike TV to support the launch of "COAL", the documentary-reality series produced by Thom Beers. RememberTheMiners.org will be hosting prescreening events to honor the hardworking men and women of the coal industry. Josh Wise will be making an appearance on Tuesday, March 22nd at the East Kentucky Exposition Center to support. The event is free to the public. Online RSVP's can be made at http://remembertheminers.org/events/?event_id=11 .
The Scotts EZ Seed 300 at Bristol Motor Speedway will be televised live on ESPN at 2 PM ET.
About Remember the Miners
Remember the Miners (RTM) is a public awareness campaign dedicated to honoring the legacy of all miners and the mining industry, bringing the human element to the forefront of the energy debate, and remembering the miners who have fallen. RTM also intends to raise awareness about the sacrifices that miners and their families make for our country. http://www.remembertheminers.org.
For more information on RememberTheMiners.org and how you can support, please contact Jason Solomonson at 704.807.4312 or email at JSolomonson@Playdsm.com
About Josh Wise
Josh Wise secured his place in motorsports history and marked his entrance into professional racing when in 1999, he became the youngest USAC Champion at age 16. While honing his open wheel skills, Josh raced for industry heroes such as A.J. Foyt and Tony Stewart, and racked up 5 championships and 34 wins, in just 6 years. Legendary racer Tony Stewart recognized the young racer's talent and recruited him to a 3-year USAC National Series deal with Tony Stewart Racing. After 3-years at TSR, Tony knew Josh was an open-wheel standout with the skills to crossover into the stock car world. Tony propelled Josh to the next phase of his racing career with a call to Charlotte, N.C. - the heart of NASCAR. Josh was signed as a development driver for Michael Waltrip Racing, where he spent 3 years racing in stock car feeder series including the ARCA RE/MAX Series, NASCAR Camping World Truck Series, and most recently, the NASCAR Nationwide Series while still filling the holes in his schedule with short track racing.
###