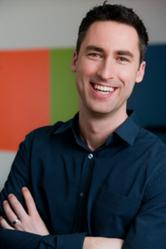 This award recognizes mentors, professors, and colleagues who have given selflessly of their time to help me grow as an entrepreneur
Minneapolis (Vocus/PRWEB) March 18, 2011
Ben Anderson, President of Cinemotion, LLC based in Minneapolis, Minn., has been named the Minnesota Young Entrepreneur of the Year by the U.S. Small Business Administration.
The Young Entrepreneur of the Year is selected annually based on success as measured by sales and profits, increased employment opportunities created by the business, development and/or utilization of innovative or creative business methods, and demonstrated entrepreneurial potential necessary for long-term business success and economic growth. Michael Ryan, Director of the Twin Cities Small Business Development Center at the University of St. Thomas, nominated Anderson for this award.
"I'm honored by the award and grateful to the SBA for this recognition," Anderson said in a statement. "This award recognizes mentors, professors, and colleagues who have given selflessly of their time to help me grow as an entrepreneur. I am deeply grateful for their support."
Now based in downtown Minneapolis, Cinemotion has grown from a one-man operation to over twenty full and part time employees. The company reached its first profitable quarter in 2008, doubled in size in 2009, and expects to double again in 2011.
In 2010, Cinemotion introduced the AutoMotionTV App Creation Platform. It's a mobile-focused tool that helps manufacturers and dealers create long-term customer relationship channels using mobile apps.
Anderson's initial success led to a 2005 Pentair Prize "Student Entrepreneur of the Year" and a scholarship for the University of St. Thomas College of Business. Anderson also received the 2006 Minnesota Collegiate Entrepreneur Award and was named Great Lakes Regional Collegiate entrepreneur.
# # #