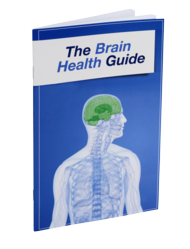 Madison, WI (Vocus/PRWEB) March 16, 2011
Quincy Bioscience, a research-based biotechnology company will be giving away copies of The Brain Health Guide in recognition of Brain Awareness Week (BAW).
The Dana Alliance for Brain Initiatives launched BAW in 1996 in order create public awareness about the progress of brain research BAW is a global event that takes place each year for one week during the month of March. This year will mark the biggest yet, with 748 events taking place in 49 countries and 36 US states.
Quincy Bioscience has been conducting brain research by looking at the neuroprotective effects of the calcium-binding protein apoaequorin for more than a decade. The company is dedicated to finding solutions for degenerative brain health conditions and the effects of brain trauma affecting so many Americans.
Apoaequorin is jellyfish-derived protein very similar to the calcium binding proteins found in the human nervous system, which becomes depleted in aging and age-related diseases. The protein has proven neuroprotective and to help with memory.
Quincy Bioscience recently released The Brain Health Guide in order to create awareness of the benefits of apoaequorin and offers practical tips to help preserve healthy brain function in aging.
According to the Society for Neuroscience, "Brain Awareness Week (BAW) is an inspirational global campaign that unites those who share an interest in elevating public awareness about the progress and benefits of brain and nervous system research." Quincy Bioscience shares these goals.
To obtain more information and receive your copy of the Brain Health Guide, log onto http://www.thebrainhealthguide.com.
About Quincy Bioscience
Quincy Bioscience is a biotechnology company based in Madison, Wisconsin. Quincy Bioscience is focused on the discovery, development and commercialization of novel compounds to fight the aging process. The company's products focus on restoring calcium balance related to neurodegenerative disorders and other destructive age-related mechanisms. Quincy Bioscience is set apart by its cutting-edge applications of the jellyfish calcium-binding protein apoaequorin, which is breaking new ground in protecting brain cells against neuronal degeneration.
###