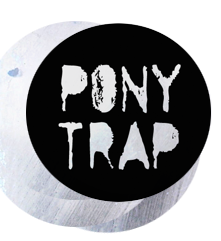 "What I want to connect with in the audience is our shared tribal nature – raw emotion and community – simple animal instinct set to music and made real."
Quentin Oliver
Austin, TX (PRWEB) March 16, 2011
Pony Trap has created a unique, driving, visceral sound with Quentin Oliver playing viola, Gary Grundei on keyboards and Amy Shelley handling percussion. According to Quentin Oliver, "What I want to connect with in the audience is our shared tribal nature – raw emotion and community – simple animal instinct set to music and made real." The group has written original songs for the 6 pack EP "We All Fall Down" including "Patient 45", "Dynamite", "Ashes", "(Un)Conditional", "Staring" and "Not What You Think You See." The band will debut their sound at South by Southwest Music Festival, one of the largest music festivals in the United States, in Austin, Texas, March 16th through 18th. Pony Trap will perform live at The Nomad Bar, 1213 Corona Drive, Austin on Wednesday, March 16th from midnight to 2 am and again on Friday night March 18th at The Moose Lodge, 2103 E M Franklin Avenue, at 8 pm.
Pony Trap's music is available to play or download at PonyTrap.com.
ABOUT Hors Catégorie Productions
Hors Catégorie Productions is a newly formed independent music label that builds businesses for bands that create music that is not easily classified. The focus of HC-Productions is to create authentic and prosperous business models that connect fans with bands in meaningful ways.
For more information, contact Karen Ratts at KDRatts(at)gmail(dot)com or 336-406-0414.
##