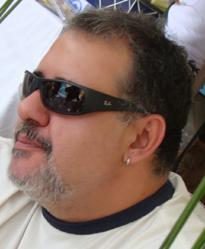 Tweet2fund allows your social network friends and contacts can help you to raise capital. It is a powerful way to achieving your every wish, project, and dream
(Vocus/PRWEB) March 16, 2011
Tweet2fund.com is a true breakthrough in raising money online. It is built on the collective cooperation, attention and absolute trust by people who network and raise money together for a special project using power of social media platform such as Twitter.
Tweet2Fund is a brand new application for Twitter users to safely raise money for projects. Tweet2Fund is a start-up project of Casetronyx, Inc, a US based Company specialized in Web 2.0. It was designed to safely raise capital through crowd funding.
Regardless what a project anyone plans, a wedding gift, for a group purchase or a nonprofit organizations or a charity, Tweet2Fund helps easily raise the donations.
This is the most simple and proven method to raise money online for friends, loved ones
Founder of Tweet2Fund.com, Twitter celebrity Tony Rocha, @RealTonyRocha, who has recently participated in TwitChange auction on Twitter, added, "Tweet2fund allows your social network friends and contacts can help you to raise capital. It is a powerful way to achieving your every wish, project, and dream."
What makes Tweet2Fund project so different than anything else that has been done online?
1. It is an innovative way to raise money and brings sense of community and total support
2. Your Twitter Friends and Followers Are Your True Capital
3. Your Friends and Followers Can Make a Contribution Online
4. Capital can grow depending on the number of followers and friends
5. Building trust- very important factor in raising money for your projects.
6. Great Potential - Tweet2Fund Project can raise up to $1,000,000.
7. It can bring fundraising ideas for non profit organizations, raise money to start a business and transform other person life.
8. Engaging conversations: Invite your facebook friends to spread news about your projects.
9. Easy donations options with Paypal
10. It's in Beta as a precaution. We are improving all design and addig all seals from third party safety, secure and privacy company's that will monitor us 24/7
To start a project with Tweet2Fund.com, register at http://www.tweet2fund.com
Media inquiries:
Please send all media inquiries to:
Tatyana Gann, Publicist
615.354.7625
Tony Rocha is CEO of Casetronyx, US based company specializing in Web 2.0. Tony Rocha has been recognized by TwittChange as Twitter Celebrity for participating in various charity auctions and projects. Former film maker , web investor, radio and TV guy, Tony Rocha known on Twitter as @RealTonyRocha is the founder of http://www.Tweet2fund.com
# # #