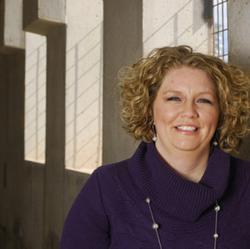 a cover letter is perhaps one of the most important pieces of real estate that the candidate can sell about himself
(Vocus/PRWEB) March 17, 2011
Cover Letter Template Secrets are finally revealed by Leading Human Resource expert. Jessica Miller-Merrell does it again, wowing over the Human Resource Community with her secrets to extraordinary cover letter writing. Employment seekers need no longer worry because Merrell describes what the critical elements are that must encompass a letter.
In this job market economy, a cover letter is perhaps one of the most important pieces of real estate that the candidate can sell about himself. In an interview, Merrell states "Think of your marketing materials as tools to showcase your home. Walls are painted, selling features like the fireplace and kitchen are showcased, and curb appeal is maximized with pretty flowers and a well maintained yard".
A generic cover letter is no longer good enough. In the not so distant past, a potential employment candidate would use a cover letter template to produce a nicely written letter. All this required was pulling up a sample letter, than making a few changes to it. Today, it is critical to put some serious time and effort into producing a thought provoking and original cover letter.
Merrell covers some of the finer points of cover letter writing on her blog, Blogging4Jobs.com:

The cover letter is a hook for the resume.
Include important information that is not covered in the resume.
Address employment relocation and job hopping.
Resume and cover letter should work in conjunction presenting you effectively to a potential employer.
Why learn more about cover letter templates and how they are a part of advanced employment solutions?
As hostess on the one of a kind show on Mingle Media TV "Job Search Secrets" airing Sundays at 9pm EST, Merrell and a group of HR experts discuss topics such as the importance of cover letters, how to find a job in this economy, networking, and current hiring processes.
Merrell states "Job Search Secrets serves as a real time resource for job seekers. Our show helps to provide seekers insights into the unwritten rules of the job search".
Tuning into this "Job Search Secrets" show will provide the employment seeker with critical tools needed to turn a cover letter into a powerful document reflecting the uniqueness of the individual.
Savvy job seekers will be sure to attend the Job Search Secrets every Sunday at 9pm EST.
For business tips and advice, go to the Jessica Miller–Merrell website and claim a free report http://blogging4jobs.com/.
For the Media: Jessica Miller-Merrell is available for expert quotes, speaking and consulting. Contact Jessica via email at jessica(at)xceptionalhr(dot)com or by phone at 405.912.4885.
Publicist: Tatyana Gann 615.354-7625
About Jessica Miller-Merrell
Jessica is a leading voice in the HR social media community and has over 10 years of experience in human resources and recruiting. She hosts the first and only Internet web-show for job seekers on Mingle Media TV called Job Search Secrets. Her book, Tweet This! Twitter for Business was released in February 2010. Jessica has been quoted in publications as an expert including Glamour Magazine, Entrepreneur Magazine, and SHRM's HR Magazine. She is a hostess of Job Search Secrets with Jessica Miller Merrell podcast.
Jessica is a sought after speaker about human resource's role in social media and has spoken at SHRM's Leadership Conference, HR Southwest Conference, and HR Florida Conference.
Complete bio can be downloaded on Blogging4jobs.com
###