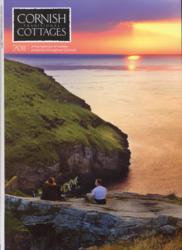 We wanted to reinforce our commitment to providing quality, value for money, holidays by giving our customers the opportunity to tell us what their annual family holiday means to them, & what better way than through a picture
(Vocus/PRWEB) 17 March 2011
Cornish Traditional Cottages' national Photo competition, launched in January to find the firm's next holiday brochure front cover, has proved a huge hit with customers, with entries steaming in from around the world.
Mathew Filewood, Manager, Cornish Traditional Cottages comments, "We've been thrilled by the amount of entries that came in during the first month of launch. CTC has always been a family run company and aware of the importance of the annual family holiday. We decided that this year, due to the growing financial pressure on families' disposable income, that we should reinforce our commitment to providing quality, value for money, holidays to our customers by giving them the opportunity to tell us what their annual family holiday means to them, and what better way than through a picture."
"The brochure cover is one of the most difficult choices I make each year as it has to work on several levels and be eye-catching and inspiring. Photography can portray many things such as an area's people, cultures, customs, history or landscape, and already it is fascinating seeing how the public view the county. Cornwall is a stunning part of the UK, so we're hoping there will be a diversity of entries and look forward to one of them taking pride of place on the front of the brochure."
The brave move by Cornish Traditional Cottages is part of an ongoing re-branding process for the family run company which has been praised for its innovative use of developing communication methods such as Twittter and Facebook, and which has spent the last year optimising the efficiency of its website. Established in 1964 the company represents around 250 hand-picked properties across Cornwall and has seen a steady increase in bookings over the last twelve months as customers choose Cornwall over a holiday abroad.
Cornwall was the winner of 'Best UK Holiday County or Region' in the last British Travel Awards, voted for by over 220,000 people, the largest awards programme in the UK. This was the third time in five years that Cornwall has come out top in the awards widely referred to as the "Oscars" of the travel industry.
To view a selection of entries so far, check out Cornish Traditional Cottages' Facebook page.
###