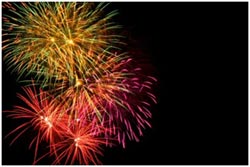 We see your vision with a clear eye.
San Diego, CA (Vocus/PRWEB) March 20, 2011
Now is the time to get in on the low prices! Top Copy Now -- this company helps individuals and businesses with the use of words.
Norman Willeys Top Copy Now has revived the old way of marketing products.
By telling the truth, that is correct, the company communicates the truth and writes the truth.
Words- the cord that ties the world together, delicious delightful words can be juicy as an overripe plum, or dull as a bowling ball in a closet.
Words- they can be seen as fireworks exploding in the sky or little sparklers held in a hand.
Whether writing about copywriter material or a newsletter, some are going to need a company that will tell the truth and help with the design, and place these tasty words in the proper recipe. Maybe they need someone to visit the company and speak to the employees about designing the correct salad of words with the correct dressing to reach the company goals, or marketing the services.
Words can be used in many productive ways, when done correctly.
Some need a new company who will give discounts to stir the salad of words.
Why not try Norman Willey's Top Copy Now to work! Although the brand is new they have been writing and speaking for 17 years with such companies as Time Warner Cable, Skill-Storm, and Sperian/Honeywell, just to name a few. At Norman Willeys Top Copy Now or by calling 1-619-866-8271 get quotes now before the words fall off the vine!
# # #