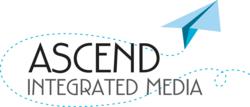 We needed data collection, design, writing, layout, production and shipping, and Ascend can provide all of that and more. - Brad Christian of Stanislaus County
Overland Park, KS (Vocus/PRWEB) March 17, 2011
Ascend Integrated Media LLC, and its operating brand Ascend Media, announce a deal with Stanislaus County to produce the 2011 Stanislaus County Countywide Transportation Guide.
This spiral-bound guide to the county of Stanislaus' transportation offerings is widely used by social service agencies throughout the county as a free resource for their caseworkers to assist their clients in meeting their transportation needs. It also is a key document used by the area's 211 information system and is available at all public libraries throughout the county.
Ascend is able to apply its expertise in data collection, design, content and production to produce a guide with not only the most up-to-date transportation information but also in the most usable and visually impactful way. To meet the bilingual needs of Stanislaus County residents, the guide will be written in both English and Spanish.
When asked why Ascend was selected as the vendor, Brad Christian of Stanislaus County responded, "We were looking for a company that could provide all the necessary elements we needed under one roof. We needed data collection, design, writing, layout, production and shipping, and Ascend can provide all of that and more."
"Entering into the area of government and municipality communications is important to us as we broaden our client base to include more varied industries. This, along with our other recent contracts with the City of Kansas City, Mo., puts us in areas of business we have wanted to be in for a long time and allows us to showcase how our strengths in content management and development can apply in these areas as well," said Eric Jacobson, vice president, media development for Ascend.
About Ascend Integrated Media - Ascend Integrated Media LLC (http://www.ascendintegratedmedia.com), and its operating brand Ascend Media, is a custom media company, established in 1982 in Overland Park, Kan. Ascend Integrated Media is uniquely positioned to work with companies to develop and produce brand-enhancing communications products. The company engages on behalf of the client to create and manage print and digital content associated with marketing, branding and social media initiatives. Ascend's suite of fully integrated products and services includes print and digital magazines, newspapers, newsletters, membership directories, product buyers' guides, exhibit guides and maps, hotel door drop services, health care study guides, patient care information, event-related websites, smartphone and client-specific handheld device application development, as well as social media account management and targeted text and text couponing services.
###