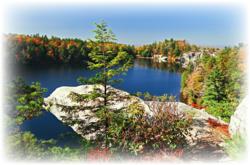 Where the Catskills Meet The Hudson
Kingston, NY (Vocus/PRWEB) March 18, 2011
Considering a move to Ulster County in Upstate New York? Ulster County has long since been known as the heart of the Hudson Valley, featuring pristine landscapes, fast streams and waterfalls, lush views of rolling meadows, picturesque landscapes, stunning mountains and the Hudson River. Along with the stunning and desirable views, Ulster County is also known as the ultimate four-season recreation area.
Located only 90 minutes north from mid-town Manhattan, Ulster County offers over 250,000 forever-wild acres, which encompasses 35 peaks and approx. 350 miles of hiking trails. With Ulster County as your playground, there's a vast choice of recreations from biking to hiking, kayaking to wind surfing, horseback riding, fly-fishing, 12 golf courses to choose from, various ski resorts for winter skiing and snowboarding. Ulster County Offers it all.
Besides the vast amount of attractions, Ulster County is also known for its rich history, and the mix of arts and culture.
Saugerties: "Where the Catskills Meet The Hudson". This quaint small town is a favorite for visitors. Many New Yorkers know Saugerties as the home of the Hudson Valley Garlic Festival, which attracts people from the Tri-State area and beyond. Saugerties is also known for hosting Woodstock '94, which was the 25th year celebration of the original Woodstock Music Festival. In the more recent years, Saugerties has also become a home for HITS (Horse Shows In The Sun), which is a horse show circuit for hunter/jumper horse shows. Besides all of the events and attractions, Saugerties has that friendly, small town atmosphere where many enjoy strolling through the Village and stopping at the various antique shops, art galleries, and restaurants. Saugerties was also named one of the 10 coolest small towns in America by Arthur Frommer's Budget Travel magazine, with the quote "Saugerties can feel so much like home for weekenders that some have made it official". View Saugerties NY Real Estate & Homes for sale in Saugerties NY
Woodstock: Woodstock's reputation as a Colony of the Arts became notable in the early 1900's after the founding of Byrdcliffe Arts Colony as well as the Arts League Summer School during the arts and crafts movement, but Woodstock held that reputation right up the present as a vital center for the arts, crafts and music. Music was highlighted after the infamous Woodstock Music Festival of 1969 which was actually held in Bethel, NY. Many people associated Woodstock with that iconic festival and the spirit of that era has lingered on and continues to this day. This diverse arts colony possesses the type of charm and eclectic nature that is unique to Woodstock alone, making the Woodstock / Bearsville area so desirable. View Woodstock NY Real Estate & Homes for Sale in Woodstock New York
New Paltz: On the banks of the Wallkill River in the shadows of the distinct rocky ledges of the Shawangunk Ridge (aka Shawangunk Mountains) the Village of New Paltz thrives with a flare all its own. Aside from the State University of New York at New Paltz and the college town experience it offers, New Paltz is rich in history and natural beauty as well. It draws tourists from all over the country and the world who wish to experience the natural beauty of the Shawangunks and visit Mohonk Preserve and Minnewaska State Park where there are miles of hiking and biking trails. Breathtaking views of the rock cliffs and glacial lakes are like nowhere else. Many of the seventh century stone buildings still stand today and have been named a National Historical Landmark, often referred to as "the oldest street in American in continuous state of habitation." View New Paltz NY Real Estate & Homes for Sale in New Paltz New York
Whether looking for a new home, a second home, a weekender or a country retreat..... start your search for Ulster County Real Estate with Murphy Realty Group! Our Ulster County Real Estate agents will be instrumental as you explore one of the most beautiful regions in New York State.
###