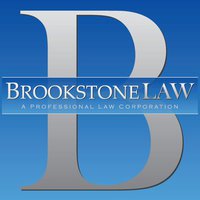 "This is...another example of the countless ways Bank of America has taken advantage of homeowners over the past several years" - Vito Torchia, Jr.
Newport Beach, CA (Vocus/PRWEB) March 18, 2011
Recent media coverage in the Washington Post of the release Monday of emails of a Bank of America unit in which employees discuss altering information in loan files may be another example of how Bank of America practices could have hurt homeowners during the mortgage foreclosure crisis, according to Vito Torchia, Jr. managing attorney of Brookstone Law, PC.
According to the Washington Post media coverage, the emails, which were released by a hacker group that calls itself Anonymous, were related to loans managed by Bank of America and concerned sales of insurance policies forced on mortgage borrowers who didn't have their own policy on their homes, a controversial practice because when mortgage servicers own insurers, there can be a conflict of interest that may create incentives for the mortgage companies to inflate fees. The Washington Post report indicates that the data appear to contain internal emails from Balboa Insurance, which was acquired by Bank of America in 2008 when it purchased Countrywide Financial. In the correspondence, the employees discuss changing loan numbers and deleting them in their records. In one exchange, an employee said the changes may raise "huge red flags" for auditors.
"It appears homeowners already having trouble affording toxic loans from Bank of America already subjected to the Bank's shoddy administrative practices were also being sold insurance they did not need by the Bank, which owned the insurance company," said Vito Torchia, Jr. "This alleged behavior is potentially another example of the countless ways Bank of America has taken advantage of homeowners over the past several years."
According to the Washington Post , WikiLeaks' Julian Assange has promised to release documents this year that "could take down a bank or two" and will show "flagrant violations" of "unethical practices" at the executive level of the banks in question. He has also said he is "sitting on 5GB from Bank of America, one of the executive's hard drives."
Brookstone Law, PC, is involved in active investigations of the banking crisis. There are cases throughout the nation where clients are taking the banks to task for, among other things, unlawful lending practices.
"The released emails include one from an employee who allegedly said, "it just doesn't seem right," and like the homeowners who have tried to deal with Bank of America, we agree: what was being done was not right," said Vito Torchia, Jr. "Bank of America's own employees mentioned red flags, knew it was wrong and pointed that out, but Bank of America executives apparently ignored them potentially harming homeowners who came to them for help."
ABOUT BROOKSTONE LAW, PC
Based in Newport Beach, with offices in Los Angeles, CA, and Ft. Lauderdale, FL, Brookstone Law, PC, is a law firm comprised of attorneys with experience and success in civil litigation, criminal defense, business, corporate, employment, entertainment & media, art & museum, intellectual property and real estate law. The firm has a network of more than 40 affiliate attorneys nationwide and employs highly trained specialists, paralegals, paraprofessionals and administrative staff dedicated to serving our clients. For information, call (800) 946-8655 or visit http://www.brookstone-law.com.
# # #