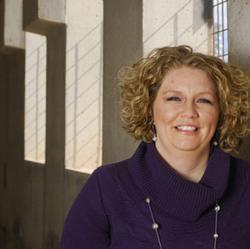 Communities succeed because of the members of the community not the managing organization. Members must be passionate to participate and spread the message. Failing to do so isn't a community. It's a one way conversation
(Vocus/PRWEB) March 17, 2011
HR Pro Jessica Miller Merrel is speaking today for the Society for Human Resource Management and professional social media community platform, SHRM Connect in Washington D.C.
Human Resources Management is an interesting topic for HR leading voice in social media, Jessica Miller Merrell. She knows how unproductive some human resources management events can be and her goal is to bring breakthrough ideas to the networking platform, SHRM Connect.
According to Jessica Miller-Merrell, "Communities succeed because of the members of the community not the managing organization. Members must be passionate to participate and spread the message. Failing to do so isn't a community. It's a one way conversation."
Social media communities is a hot topic for HR leading voice Jessica Miller Merrell and Miller-Merrell believes in building communitythat is special for everyone. Companies hire Miller Merrell to talk on HR and recruiting issues using social media and blogging.
Jessica Miller-Merrell added, "What makes this event a really unique learning experience is my ability to demonstrate how engagement can drive a community."
Jessica Miller- Merrell plans to cover the following:
1. What attributes, suggestions, or best practices do you have for SHRM
2. How to create a social media community that is engaging
3. How to have fun with your HR career
4. Tools and twitter lingo to make your social media presence less stressful
5. Productivity issues
Who will benefit from this workshop today?
SHRM members as well as a handful of non-members from other professional associations are participating today in a task and bringing new solutions to social networking platform, SHRM Connect
With her amazing expertise in HR and social media , Jessica Miller Merrel reveals insider secrets and proven techniques how communities can improve their social networking platforms.
For business tips and advice, go to the Jessica Miller–Merrell website and claim a free report http://blogging4jobs.com/.
For the Media: Jessica Miller-Merrell is available for expert quotes, speaking and consulting. Contact Jessica via email at jessica(at)xceptionalhr(dot)com or by phone at 405.912.4885.
For Media inquiries contact publicist:
Tatyana Gann
615.354.7625
About Jessica Miller-Merrell:
Jessica is a leading voice in the HR social media community and has over 10 years of experience in human resources and recruiting. She hosts the first and only Internet web-show for job seekers on Mingle Media TV called Job Search Secrets. Her book, Tweet This! Twitter for Business was released in February 2010. Jessica has been quoted in publications as an expert including Glamour Magazine, Entrepreneur Magazine, and SHRM's HR Magazine. She is a hostess of Job Search Secrets with Jessica Miller Merrell podcast.
Jessica is a sought after speaker about human resource's role in social media and has spoken at SHRM's Leadership Conference, HR Southwest Conference, and HR Florida Conference.
Complete bio can be downloaded on Blogging4jobs.com
# # #