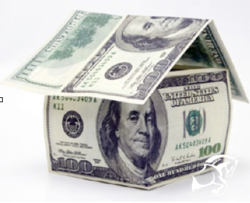 Costa Mesa, CA (Vocus/PRWEB) March 21, 2011
President Obama introduced the Hardest Hit Fund in February of 2010; over one year later economists and professionals associated with Morgan Drexen ask is it too little too late?
For thousands of consumers throughout the United States foreclosure on their homes is something that has become unavoidable. High unemployment rates have hit consumers hard and despite federal intervention many still face losing their homes.
The Hardest Hit Fund is available only in those states that are struggling with unemployment rates at or above the national average, or declines in the housing market that are greater than 20 percent. The concept behind the funding is to reduce the principal of the mortgage amount as opposed to solely addressing the interest rate.
General Counsel for Morgan Drexen Jeffrey Katz says, "In principal this program should be a good idea, but making homes more affordable would be a better approach. Sadly, most federal mortgage modification programs have failed to help the average underwater homeowner especially in states such as Nevada."
The initiative was first rolled out in four states North Carolina, Ohio, Oregon, Rhode Island and South Carolina. "These states have designed targeted programs with the potential to make a real difference in the lives of homeowners struggling to make their mortgage payments because of unemployment," said Treasury Assistant Secretary for Financial Stability Herbert Allison.
The Ohio budget was set at $172 million; this was expected to help ore than 15,000 homeowners. The initiate has now been expanded to 18 states across the United States and the District of Colombia.
Nevada is still reeling from the worst foreclosure crisis in the country. The cavalry won't be coming.
For James Adams a Louisiana resident, no federal help was offered. James decided to use the attorney-based debt resolution services of the Williamson law Firm supported by Morgan Drexen.
James admits that each month was a struggle. "After paying all my debts off each month I had nothing left. I am very pleased with how the attorney and Morgan Drexen helped me. Life is a whole lot better now," concludes James.
The Michigan State Housing Development Authority's (MSHDA) planned to distribute a total of $498.6 million in housing help. For Herman Tuis a father of seven, eligibility for federal help lead him to use an attorney-based debt resolution program.
"For many years we could not get credit cards but when we did the interest got so high it was unbearable. We really appreciate the help the attorneys gave us. I am so thankful for that. We are not spending on credit cards these days. What we do get we pay for it no more credit," says Tuis
# # #