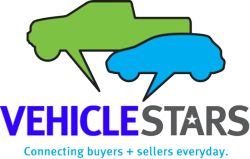 (Vocus/PRWEB) March 18, 2011
Auto trade specialists, Vehicle Stars, is pleased to announce that Alexa, a subsidiary of Amazon.com, has recently listed VehicleStars.com as one of Canada's top 10,000 websites.
The news was not unexpected as, after facilitating a record number of used car and light truck sales in 2010, the company has steadily grown market share and influence in the used vehicle classifieds market in both Canada and the United States. A unique platform that matches search queries with hard-to-find vehicles in local areas has allowed the company to built a considerable following in Texas, California and Colorado especially – along with established footholds in many other US states.
Partnerships with Oodle, Facebook Marketplace, and many other affiliates, has helped to nurture the site's success across North America.
"We saw an opportunity – a market that is tired of companies coming in with no focus on what makes Canada unique – with no control over currencies, no support for French-speaking Canadians, for instance. Other websites didn't offer currency options and would force visitors to search through all of the states in the US to choose a location. We simply found a way to better serve the market" says VehicleStars co-founder Rick Peters.
To mark the milestone, the company has installed new Facebook and Twitter features onto the used vehicle buying and selling website.
"In celebrating our membership to Canada's top 10k sites, we want to encourage new and existing members of our community to share their vehicle in the social media platforms" adds Tyrone Baker, lead developer at VehicleStars.com.
In addition, Vehicle Stars is currently running a giveaway promotion of $1,000 USD to one lucky customer that registers before March 31st 2011, with a second prize of a new X-Box 360 gaming and media console.
With offices in Canada and the U.S., VehicleStars.com is the North American online solution for quick, private auto sales. The site's up-to-the-minute database helps hundreds to buy and sell all types of quality used vehicles. Ensuring fairness by helping buyers and sellers to avoid on-line auto scams – Vehiclestars verifies the quality and accuracy of all postings through extensive referencing on CarFax.com and Kelleybluebook.com. Experienced agents help private auto sellers to determine a sale price, along sales time estimates. Links and relationships with the industry's best finance agencies help buyers to secure vehicle financing and loans. Facebook, Walmart.com, Myspace, Twitter, Amazon and AOL are among the company's affiliate sites.
# # #