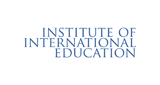 McLean, VA (Vocus/PRWEB) March 18, 2011
The Institute of International Education (IIE), a client of NavigationArts, a leading web consulting firm, has won the Nonprofit Outstanding Achievement Award from Interactive Media. The award recognizes websites that excel in the areas of planning, execution, and overall professionalism in design and development. NavigationArts collaborated with IIE to restructure content in a manner that clearly exposes information to the end user through an uncluttered visual design and intuitive website architecture. The refreshed website, which launched in March 2010, emphasizes IIE's Study Abroad Programs using controlled vocabulary tagging and meta data to deliver program information in a dynamic, filterable way.
IIE's refreshed website clearly positions the organization as a leader in the international exchange of people and ideas. As a private nonprofit, IIE works in collaboration with governments, foundations, and other sponsors to create programs of study and training for students, educators, and professionals. Flagship programs include the Fulbright Program and Gilman Scholarships administered for the U.S. Department of State. IIE also conducts policy research, provides resources on international exchange opportunities, and offers support to scholars.
One of the most pivotal changes on IIE's new website is the ability to easily configure and customize each of the 70+ Study Abroad Program sites. Using CSS only, the mini-sites can be easily customized, resulting in implementation of a wide spectrum of looks and feels. This fundamental change provides the site with a dynamicism that fosters customer engagement. The improved IIE website has transformed how the organization communicates with its 20,000 individual constituents each year.
NavigationArts is a full-service web consultancy specializing in web strategy, user experience design, and technology. We help our clients meet their business needs by optimizing their web presence for communication, e-commerce, community building, and more. We help our clients solve challenging problems by bringing together highly experienced cross-functional teams drawn from analytical, creative, and technical backgrounds. At NavigationArts, we believe that user experience is the only sustainable competitive advantage online. Our mission is to create online experiences that are most satisfying for our users and most valuable for our clients. For more information, go to http://www.navigationarts.com.
# # #