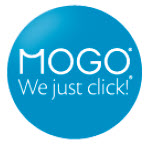 Seattle, WA (PRWEB) March 21, 2011
MOGO Design, Inc. today announced that it has signed a national distribution deal with Nordstrom, Inc. to bring its innovative and stylish magnetic MOGO charm line with more than 200 charms to all Nordstrom full-line store locations throughout the U.S. MOGO is available in select locations now with the full roll-out to be complete by April 2011. The agreement marks MOGO Design's large scale debut into the fashion specialty retailer channel.
"Nordstrom has given us a national platform, recognizing that the unique MOGO designs resonate with tweens," said Paige Clark, President and CEO of MOGO Design. "Our eye-catching charm bands and wide selection of charms will be a fabulous addition to spring fashion for girls seeking to show off their personality and what makes them click with their friends."
Nordstrom will carry seven colors of the MOGO charm bands as well as the full line of charm collections, offering an array of choices for girls to customize their look to reflect individual personality, interests and moods. MOGO charm bands will carry an ARP of $16.00 and each charm collection, which includes three magnetic charms, will be an ARP of $12.00. Consumers will find the MOGO accessory line on display in the Girls 6-14 department of Nordstrom stores.
About Nordstrom, Inc.
Nordstrom, Inc. is one of the nation's leading fashion specialty retailers, with 204 U.S. stores located in 28 states. Founded in 1901 as a shoe store in Seattle, today Nordstrom operates 115 Full-Line Stores, 86 Nordstrom Racks, two Jeffrey boutiques and one clearance store. Nordstrom also serves customers through its online presence and through its catalogs.
About MOGO Design, Inc.
Founded in 2009, MOGO Design, Inc. is a Seattle-based company that has developed a new and patented magnetic accessory line which lets tween girls celebrate all the things that make them click. With a colorful array of MOGO charm bands and more than 200 magnetic MOGO charms, girls can mix and match or trade with friends. Whether girls love horses, sports, ballet or dogs, there is a MOGO charm to match every interest and mood. Girls can even further personalize their collection with alphabet and birthstone charms and get creative by linking multiple charm bands to create chokers, ankle bracelets, headbands and more. MOGO products are sold in 2,000 independent retail stores as well as all full-line Nordstrom locations throughout the U.S. Find the MOGO collection that clicks with you at http://www.getMOGO.com.
# # #