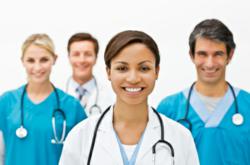 The Dukan Diet is a balanced weight loss diet with no calorie limits. We have taken it and adapted it for the American lifestyle with supplements and all natural appetite suppressants.
New York, NY (PRWEB) March 21, 2011
Just as the Weight Watchers website published the statement that "calorie counting has become unhelpful", comes the Euro American Diet where calories are never counted. Building on the success of the popular European Dukan Diet, the Euro American Diet is the optimal weight loss program, "Americanized" for US lifestyles.
"The Dukan Diet is a balanced weight loss diet with no calorie limits. We have taken it and adapted it for the American lifestyle. This includes developing supplements to balance dietary eating with energy boosts, optional meal replacements, natural appetite suppressants plus improved guidelines and meal suggestions," says Barry Adler, RPH, Clinical Pharmacist with 25 years of medical weight loss consulting experience and developer of the Euro American Weight Loss Program.
The program is designed to help users lose weight quickly and safely while promoting long-term healthy living to keep the pounds off.
Select from an At Home or Clinical Weight Loss Programs
The Euro American Diet is packaged in two ways. One is an easy-to-follow At Home Program that can be purchased on the Euro American Diet website.
Additionally, the Nutrition Health Institute is expanding to physicians, nutritionists and other health and fitness experts nationwide. They will provide clinical Euro American Diet programs (including exercises) in easy access neighborhoods. These affiliates are thoroughly trained on how to administer the Euro American Diet.
The Euro American Weight Loss Program
Unlike pure protein diets, the Euro American Diet delivers enough energy to fuel a regular workout routine and then some. One source of the energy is carbohydrates, which are allowed on this diet.
Following are the components of the Euro American Weight Loss Program:

Meal plans for healthy eating and weight-loss
FeelFull nutritional supplements, specially formulated for the American dieter, to balance safe and healthy weight loss with enough energy for routine exercise
FeelFull all natural appetite suppressants to control caloric intake
Easy-to-follow daily guidelines
Optional clinical programs that provide expert supervision and support as you progress
Lifestyle consultation for sustainable and permanent results, offered as part of our free online support
In addition, the At Home Program offers access to a constant stream of online diet and fitness information.
Slow and Steady or Quick Weight Loss
The dynamics of the Euro American Diet program allow for quick weight loss or a steadier drop.
"I lost 12 pounds in eight weeks and I feel great," says Rita Wyrostek, an early adopter of the diet. "Plus, I'm eating better and have more energy."
The Nutrition Health Institute is offering a starter program at an introductory price, discount coupons, and free online accounts to mark the Euro American Weight Program's entry into the US market.
Go to Euro American Diet to sign up for this effective, balanced weight loss plan.
# # #