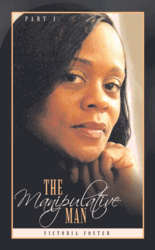 Bravely detailing her hardships ultimately reveals a motivational story that exemplifies the determination and resilience of a mother's spirit.
Florissant, Mo. (Vocus/PRWEB) March 22, 2011
Victims of abuse often admit to feeling ashamed of telling the truth, and a disturbing number of them say they feel responsible for what happened to them. Whether it's verbal, sexual or physical, abuse is never the victim's fault, and recognizing that fact is essential to the healing process. Because of the blame and shame abuse brings, it is difficult to get accurate statistics on how many are affected, and the only way to bring attention to what many see as an epidemic is if victims summon the courage to come forth and share their stories. Victoria Foster is here to do that in her new book, The Manipulative Man Part I (published by AuthorHouse), and bravely exposes her trials and tribulations to show readers in similar situations that they are not alone and that there is always hope.
When she was working as an exotic dancer in a small Midwestern town, Foster was no stranger to being hit on by men who promised her gifts, money and security. Jaded by her own experiences with men and the interactions she'd observed between women and men throughout her life made Foster more than a little skeptical when it came to relationships, but she finally let her guard down.
Changing identifying names and locations to protect her anonymity, The Manipulative Man Part I describes how Foster met Louis, a man she describes as a "handsome young stud" who swept her off her feet, convincing her to trust him and allow him to be a part of her life. Blinded by love, Foster did just that, and the two were married within a matter of months.
What Foster expected to be a fairytale romance quickly turned sour after she and Louis married. Her two children, Carl and Sausha, were ecstatic to have a stepfather in their lives, but the façade that Louis had so carefully constructed in his courtship quickly began to crumble as his true colors came out.
In heart-wrenching detail, Foster describes how Louis turned out to be nothing like the man she thought she had married. He became increasingly controlling and manipulative and the tension between the couple steadily increased as Louis devoted himself to turning Foster's children against her.
Feeling helpless and alone, Foster felt trapped in a nightmare she couldn't wake up from when she discovered that Louis was sexually abusing her daughter. She writes openly and honestly about what happened in the hopes that she will bring attention to the prevalence of pedophilia, one which she believes – a belief backed up by statistics – is all-too-often ignored and pushed under the rug.
Bravely detailing her hardships ultimately reveals a motivational story that exemplifies the determination and resilience of a mother's spirit. Foster's experiences serve as an important reminder that people aren't always what they seem to be on the surface. Find out how she broke loose from the shackles of control in The Manipulative Man Part I.
About the Author
Victoria Foster is currently pursuing her degree in psychology with the goal of starting her own nonprofit organization to benefit abused women and children. A poet, writer and mother, Foster has made public speaking appearances at several women's support groups including Women to Women and Women of Purpose and has been a mentor to hundreds of women and children recovering from sexual abuse.
AuthorHouse is the leading provider of self- publishing, marketing, and bookselling services for authors around the globe. For more information, visit http://www.authorhouse.com.
###