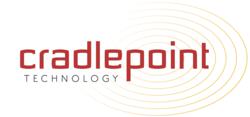 "The interoperability station provides the opportunity for us to demonstrate the breadth of our modem support as well as work with people to identify new modems for support - ultimately leading to even broader coverage." - Gary Oliverio, CTO
Orlando, FL (Vocus/PRWEB) March 21, 2011
CradlePoint, a global leader in 3G/4G edge routing solutions, is challenging CTIA attendees to stump CradlePoint's WiPipe modem stack as part of a Modem Interoperability Challenge in the Ericsson booth at CTIA. CradlePoint's WiPipe modem stack boasts compatibility with over 300 wireless broadband data modems and leads the industry in multi-network and multi-technology compatibility. Ericsson is a leading provider of carrier network infrastructure and together the companies deliver unparalleled end-to-end network interoperability.
CradlePoint will showcase a "Modem Challenge" station, where anyone can test if their 3G or 4G modem is supported by CradlePoint's WiPipe modem stack. If a participant's modem stick "stumps" the CradlePoint WiPipe router, that individual will receive a prize and be entered into a daily drawing to win a CradlePoint router. The booth (#2431) will also feature the latest devices powered by Ericsson and CradlePoint including HD Videoconferencing, 4G failover, Remote Broadcast Video Uplink, Digital Signage, Remote Gaming, and Remote Home Security.
"CradlePoint specializes in understanding the unique requirements for high performance and interoperability within carrier networks," said Gary Oliverio, CTO of CradlePoint Technologies. "The interoperability station provides the opportunity for us to demonstrate the breadth of our modem support as well as work with people to identify new modems for support - ultimately leading to even broader coverage."
About CradlePoint Technology
CradlePoint is the leading provider of 4G/3G network router solutions providing business-grade, secure connectivity from 4G and 3G networks to distributed enterprise, small business and mobile consumers. CradlePoint solutions are optimized to provide the highest level of wireless performance and provide management services to ensure the highest level of network uptime. CradlePoint is a privately held company with headquarters in Boise, Idaho. Learn more about CradlePoint products at http://www.cradlepoint.com.
# # #