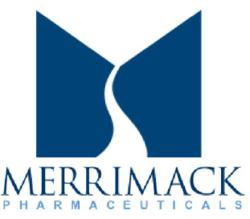 Cambridge, MA (Vocus/PRWEB) March 30, 2011
Merrimack Pharmaceuticals today announced that it will present at Needham & Company's 10th Annual Healthcare Conference in New York City, New York. Robert Mulroy, President and Chief Executive Officer, will provide a company overview at 10:40am, Wednesday, April 6, 2011 at the New York Palace Hotel.
About Merrimack
Merrimack Pharmaceuticals, Inc. is a biopharmaceutical company dedicated to the discovery and development of novel medicines for the treatment of cancer. The Company is advancing a robust pipeline of engineered therapeutics paired with molecular diagnostics. In addition to several pre-clinical and research stage programs, Merrimack has three oncology candidates in clinical development: MM-121 in Phase 2 clinical testing in partnership with sanofi-aventis, MM-111 in Phase 1/2 clinical testing, and MM-398, in Phase 2 clinical testing in partnership with PharmaEngine, Inc. MM-121, MM-111, and MM-398 are investigational drugs and have not been approved by the U.S. Food and Drug Administration or any international regulatory agency. The Company's proprietary Network Biology discovery platform, developed with the help of leading scientists from MIT and Harvard, integrates the fields of engineering, biology and computing to enable mechanism-based model driven discovery and development of both therapeutics and diagnostics. Merrimack is a privately-held company based in Cambridge, Massachusetts. For additional information, please visit http://www.merrimackpharma.com.
Contacts
Kathleen Petrozzelli, Corporate Communications, 617-441-1043, kpetrozzelli(at)merrimackpharma(dot)com, http://www.merrimackpharma.com
Betsy Raymond Stevenson, RaymondStevenson Healthcare Comms, 860-984-1424, betsy(at)raymondstevenson(dot)com
# # #