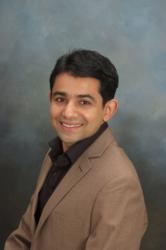 We have developed a solution that enables carriers to differentiate themselves in the marketplace
Atlanta, GA and Orlando, FL (Vocus/PRWEB) March 22, 2011
Movius Interactive Corporation, a global leader in unified communications solutions, today announced that Carolina West Wireless has selected its Voice-to-Text solution, which is being demonstrated live this week at CTIA.
Movius' Voice-to-Text solution has been developed jointly with Ditech Networks, a leader in voice transcription solutions, to provide carriers with a contemporary offer for voice messaging. It utilizes Movius' Versera ICE® Value Added Services platform and Ditech's PhoneTag voice to text solution, giving mobile subscribers a convenient, fast and easy way to read voice messages as text on their handsets.
"We have developed a solution that enables carriers to differentiate themselves in the marketplace," said Amit Modi, Vice President and General Manager, Products & Technology at Movius. "With Carolina West's recent installation, we are very excited to be able to demonstrate live at CTIA how this solution provides an improved voice messaging experience."
Subscribers to Carolina West's voicemail-to-text offer will have the option of having their transcribed messages delivered via SMS or email. Subscribers can activate and control the service via SMS, a web browser or by dialing into a simple telephony user interface (TUI).
"We welcomed the opportunity to work with Movius to deliver a fully automated, feature rich solution," said Karl Brown, vice president of marketing at Ditech Networks. "We believe this will enable Carolina West to quickly and cost effectively provide their customers with a new, high-value offer."
The fully automated solution is simple to use and it even has a click-to-listen option that lets subscribers hear the original audio in addition to viewing the transcription.
"It's a highly competitive world for mobile operators everywhere and at Carolina West we are always looking to innovate and show our customers that we care about bringing them new and useful services. Movius has developed a voice to text solution that quickly integrates into our existing messaging platform," said Slayton Stewart, CEO of Carolina West.
Movius will be demonstrating their Voice-to-Text application on the Carolina West Wireless system live at CTIA Wireless 2011 (Booth #2259) in Orlando, March 22nd – 24th.
About Movius
Movius Interactive Corporation is a recognized leader in unified communications solutions for telecommunication providers around the world. Our applications for converged messaging, unified conferencing and virtual telephony enable carriers in established and emerging markets to increase ARPU and market share. By continually innovating new services, Movius transforms the way the world interacts. For more information, please visit http://www.moviuscorp.com.
Media Contact for Movius:
Brian Dolby or Liz Dolby
Proactive PR
+1 770 283 2433
+44 1636 812152
+44 7966 477441
brian(dot)dolby(at)proactive-pr(dot)com
liz(dot)dolby(at)proactive-pr(dot)com
About Carolina West Wireless
Carolina West Wireless (CWW) was formed in 1991 and owned by a partnership consisting of Skyline Telephone, Surry Telephone and Wilkes Telephone. Headquartered in Wilkesboro, North Carolina, CWW provides its customers with innovative technology including data and mobileservices, the latest wireless equipment and competitive wireless plans that provide nationwide coverage. Detailed information about CWW is available at http://www.carolinawest.com
Media Contact for Carolina West Wireless:
Jesse L. Miles, Jr.
+1 336 973-5000; Ext 1102
jessem(at)carolinawest(dot)com
About Ditech Networks
Ditech Networks is revolutionizing modern communications with advanced voice processing solutions that perform tasks spanning from voice-enabled Web 2.0, voice transcription of text and unified communications services to voice quality enhancement. Ditech believes in the power and simplicity of human speech; its solutions deliver high-quality voice communication and will enable compelling voice capabilities to new communications methods like social networking and text messaging, allowing consumers to use voice in ways that make sense in today's Web 2.0-savvy world.
Leveraging over 20 years of deployments with communications providers around the world, Ditech's products help global communications companies meet the multiple challenges of service differentiation, network expansion and call capacity, by delivering consistent, dependable voice quality. Ditech's customers include Verizon, Sprint/Nextel, Orascom Telecom, AT&T, Telus, Global Crossing and West Corporation. Ditech Networks is headquartered in Mountain View, California.
Media Contact for Ditech Networks:
Financial
Bill Tamblyn
CFO
+1 (650) 623-1309
btamblyn(at)ditechnetworks(dot)com
General
Karl Brown
VP of Marketing
+1 (650) 623-1346
Kbrown(at)ditechnetworks(dot)com
###