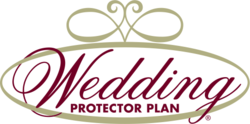 Tampa, FL (Vocus/PRWEB) March 22, 2011
From destination weddings, family traveling to the wedding, the honeymoon or all of the above, almost all weddings have travel arrangements to plan. There are many things to consider when traveling that might be overlooked.
These resource links are good for anyone planning to travel:
U.S. Department of State Bureau of Consular Affairs offers a wide range of services for United States citizens traveling abroad. From Passport applications to Tips for Traveling Abroad, this site is a must for anyone planning to Travel Abroad.
The Weather Channel has a forecasting feature that defaults for an event planner. It even has a sunset calculator!
Trip Planner. Simply choose dates of your trip or event and the Trip Planner will search their historical database for weather conditions on those dates in past years.
The Wedding Protector Plan® has protection in the case the wedding has to be postponed because a commercial transportation shutdown prevents the honorees, parents, grandparents or children from getting there, you can receive reimbursement for non-recoverable expenses.
For more ways we can help protect the wedding visit us at our new website.
The information on this site is general in nature. Any description of coverage is necessarily simplified. Whether a particular loss is covered depends on the specific facts and the provisions, exclusions and limits of the actual policy. Nothing on this site alters the terms or conditions of any of our policies. You should read the policy for a complete description of coverage. Coverage options, limits, discounts and deductibles are subject to individuals meeting our underwriting criteria and state availability.